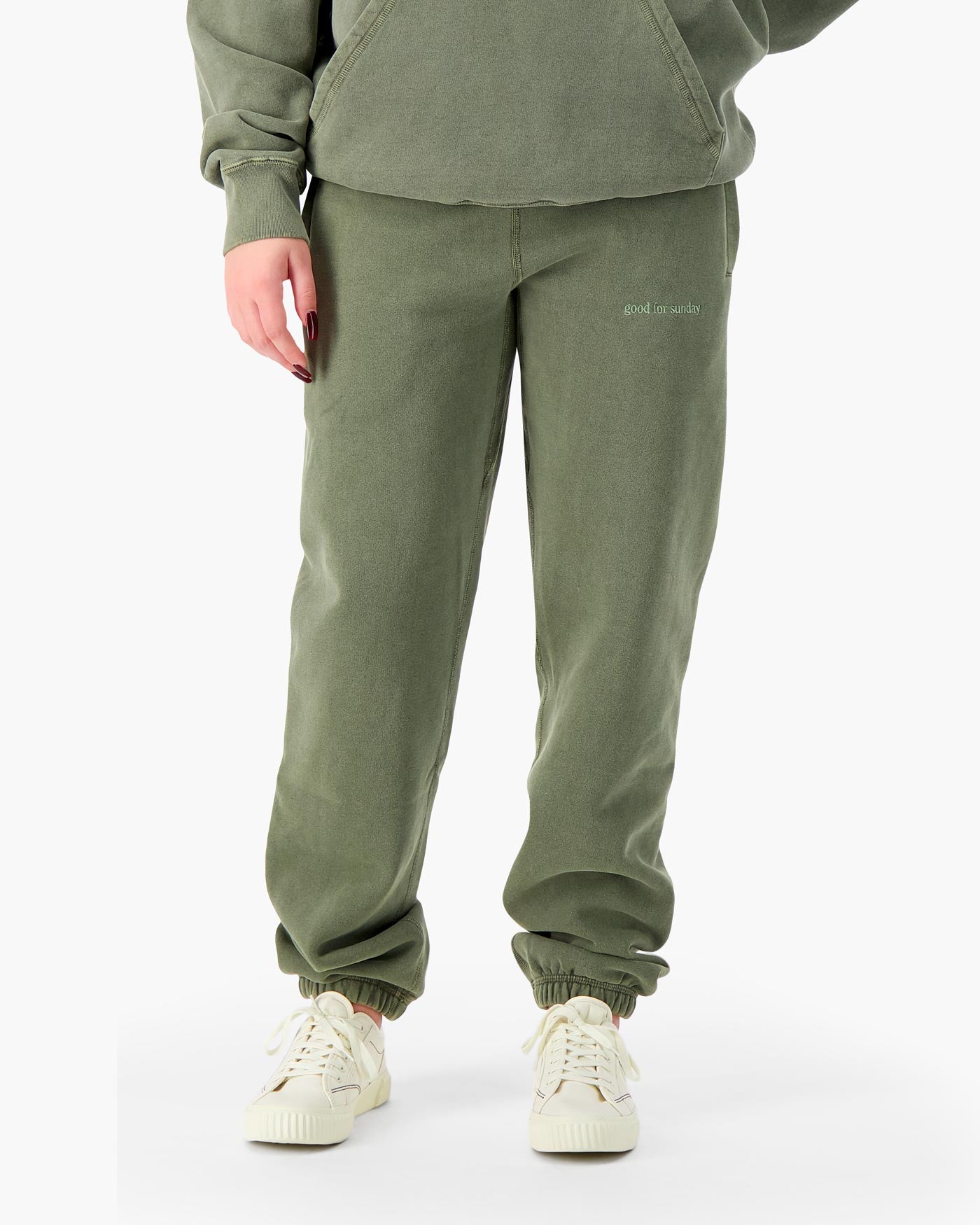 Brooke is 5'7", 32" waist, wearing a S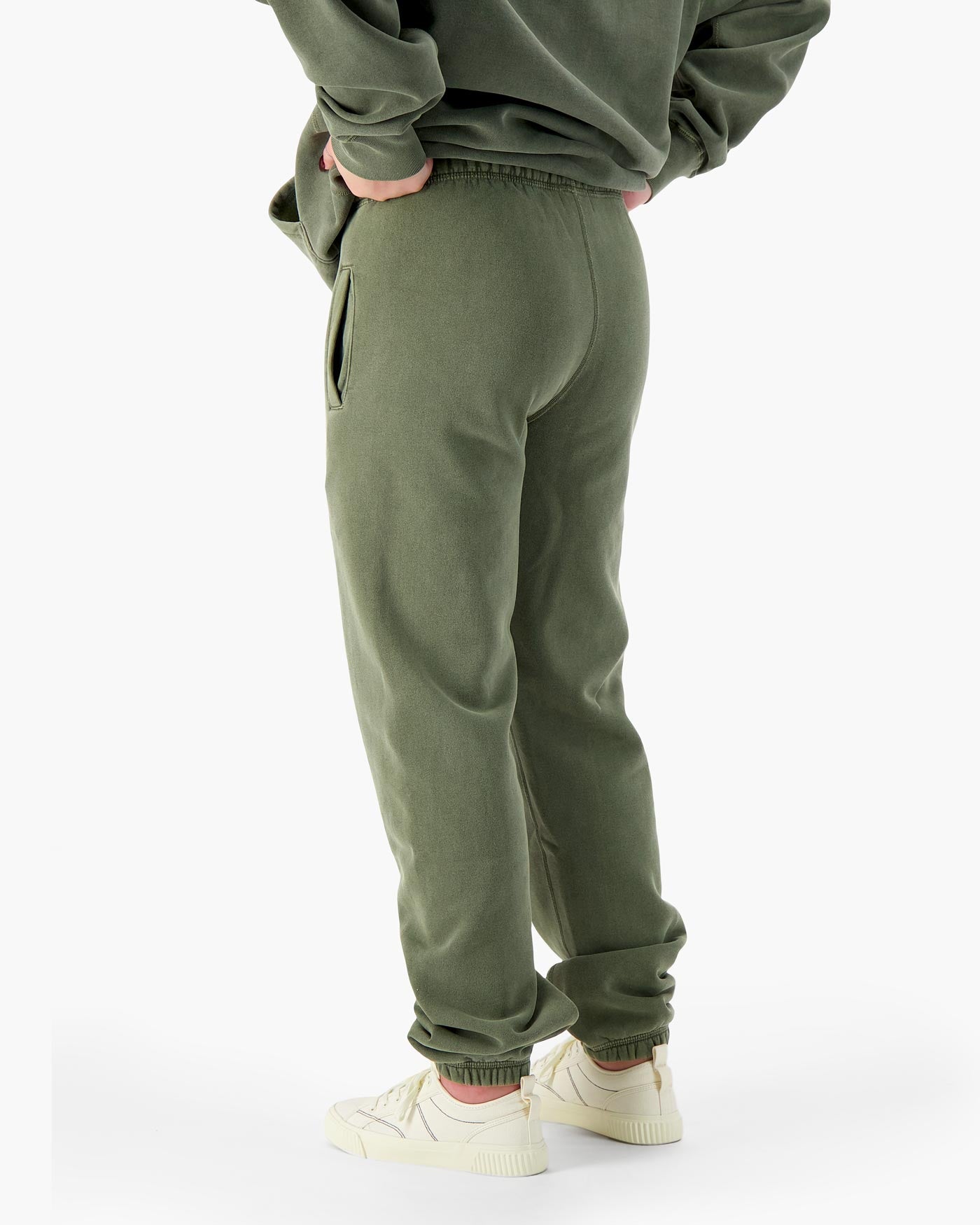 Brooke is 5'7", 32" waist, wearing a S
Brooke is 5'7", 32" waist, wearing a S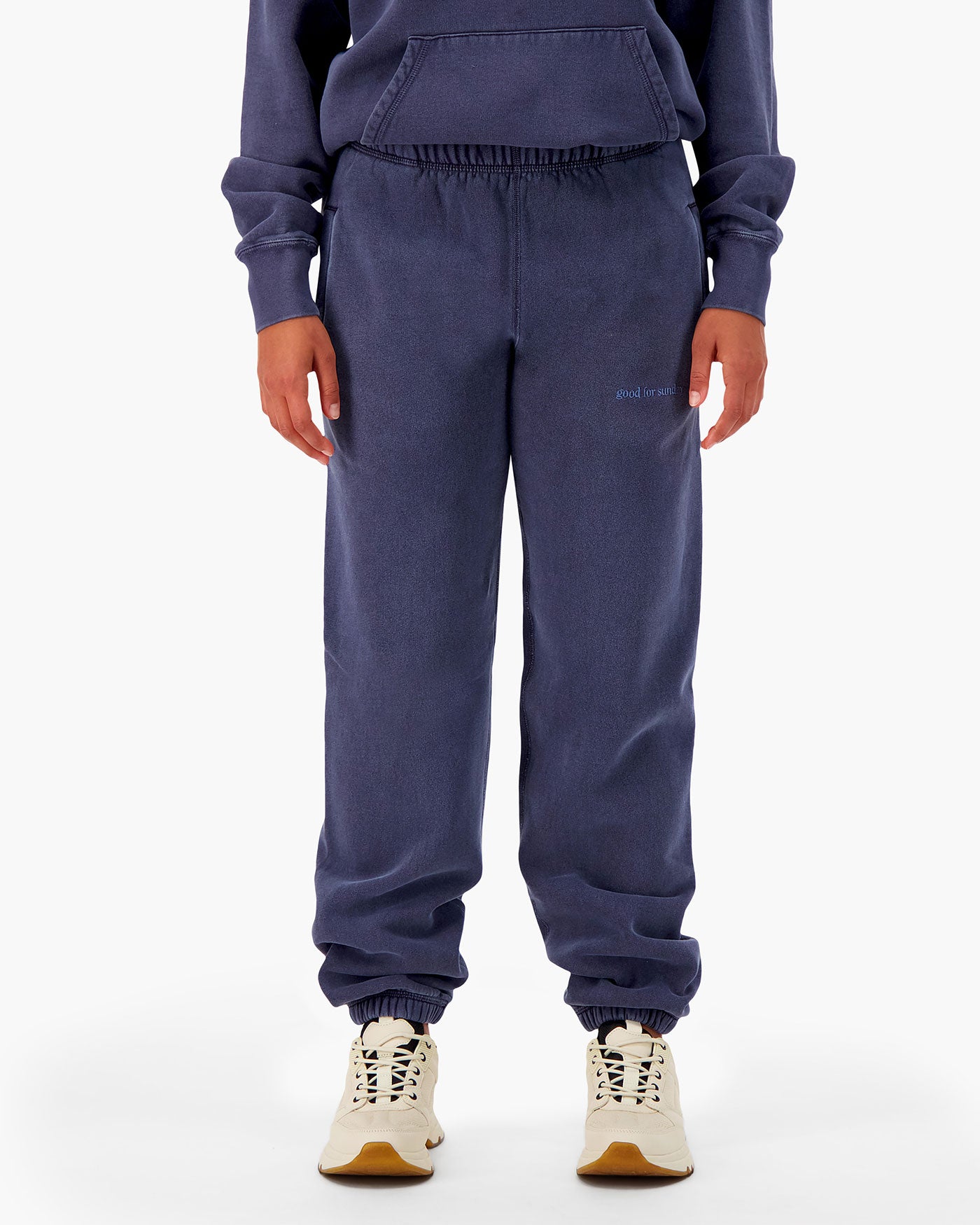 Aishah is 5'7", 28" waist, wearing a S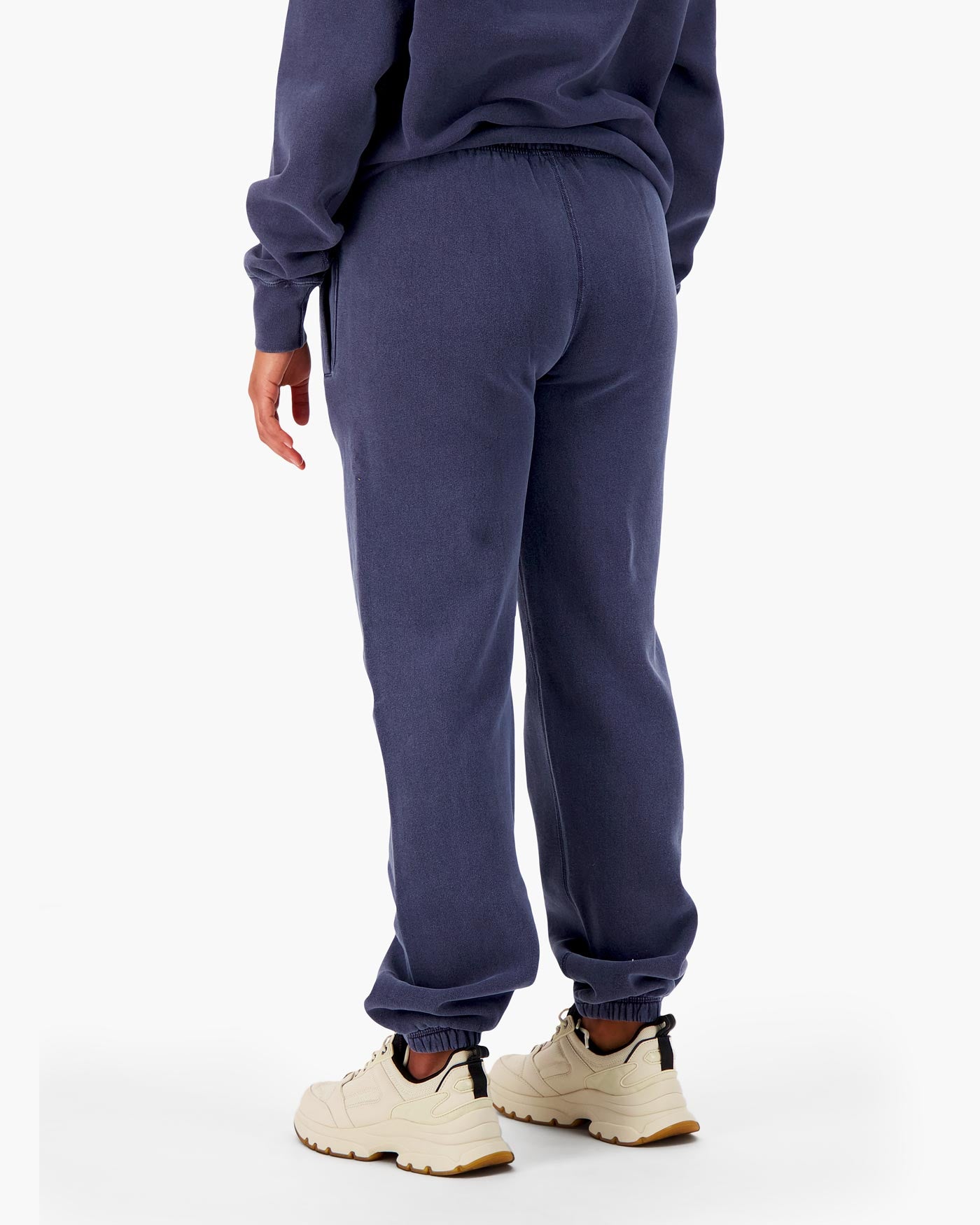 Aishah is 5'7", 28" waist, wearing a S
Aishah is 5'7", 28" waist, wearing a S
Description
Shipping & Returns
Peak comfort realized. Embellished with the Good for Sunday moniker, these sweatpants are garment dyed for a vintage look with elastic waistband and drawstring, and deep inseam pockets.
Details: Embroidery on left thigh, garment dyed, with brushed back inside fleece. Pre-shrunk and no pilling after wash.
Fit: Gender neutral sizing in a mid-rise relaxed fit.
Material: 80% cotton, 20% polyester.
Origin: Made in a family-owned factory in Toronto, Canada.
Care: Machine wash warm with like colours, dry flat.
The fit is so flattering. They're the perfect sweatpants to lounge in, but also have enough structure I can wear them in public with a cute top. Beyond happy with these.
- Britney L.
★ 4.9 out of 5 -&nbspSee reviews (12)
Eco-friendly shipping
Recycleable packaging
Every order ships in a 100% recycleable mailer. Our recycled packaging is made from 100% post-consumer waste, bringing new life to plastics that would have ended up in a landfill. They are also recyclable themselves.

Learn more about sustainability ➔
Carbon offsetting
We automatically neutralize the shipping emissions of your order by donating to reforestation projects. We've partnered with Pachama, a best-in-class organization in carbon neutral protocols and standards.

Learn more about sustainability ➔
Material spotlight
Garment dyed cotton
Garment dyeing entails colouring clothes after they've been cut and sewn. This method creates a softer finish and a subtle range of colour depth. Rather than crisp uniformity, you get a garment that feels lived in from day one. And because dye seeks out differences in the surface of the cloth, each garment ends up being unique in colour depth and overall hue.
Make it a matching set
Peak comfort realized. The oversized fit and vintage look makes for a matching outfit you won't want to take off.
What's in our pricing?
It's a fair question. The answer is simple: treating people fairly.

Since we manufacture in Canada, costs to create our products are much higher than comparable brands. The largest difference is in labour. We provide our production staff a living wage, health benefits, and a safe and comfortable working environment. Other brands that manufacture overseas pay a fraction of those costs due to unethical labour laws.
Learn more