Helena is 5'8", 32" bust, 24" waist, wearing a S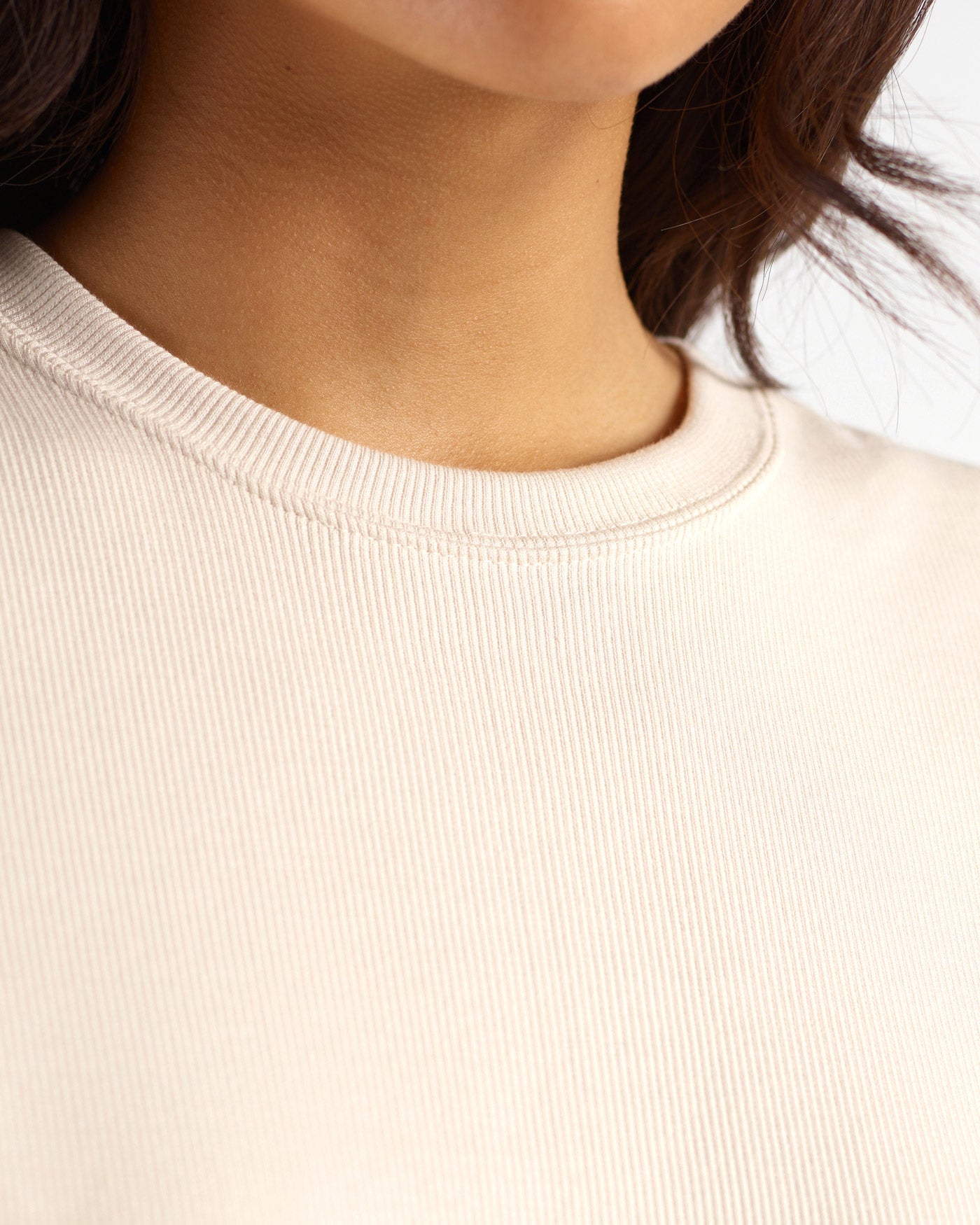 Super soft and drapey bamboo rib material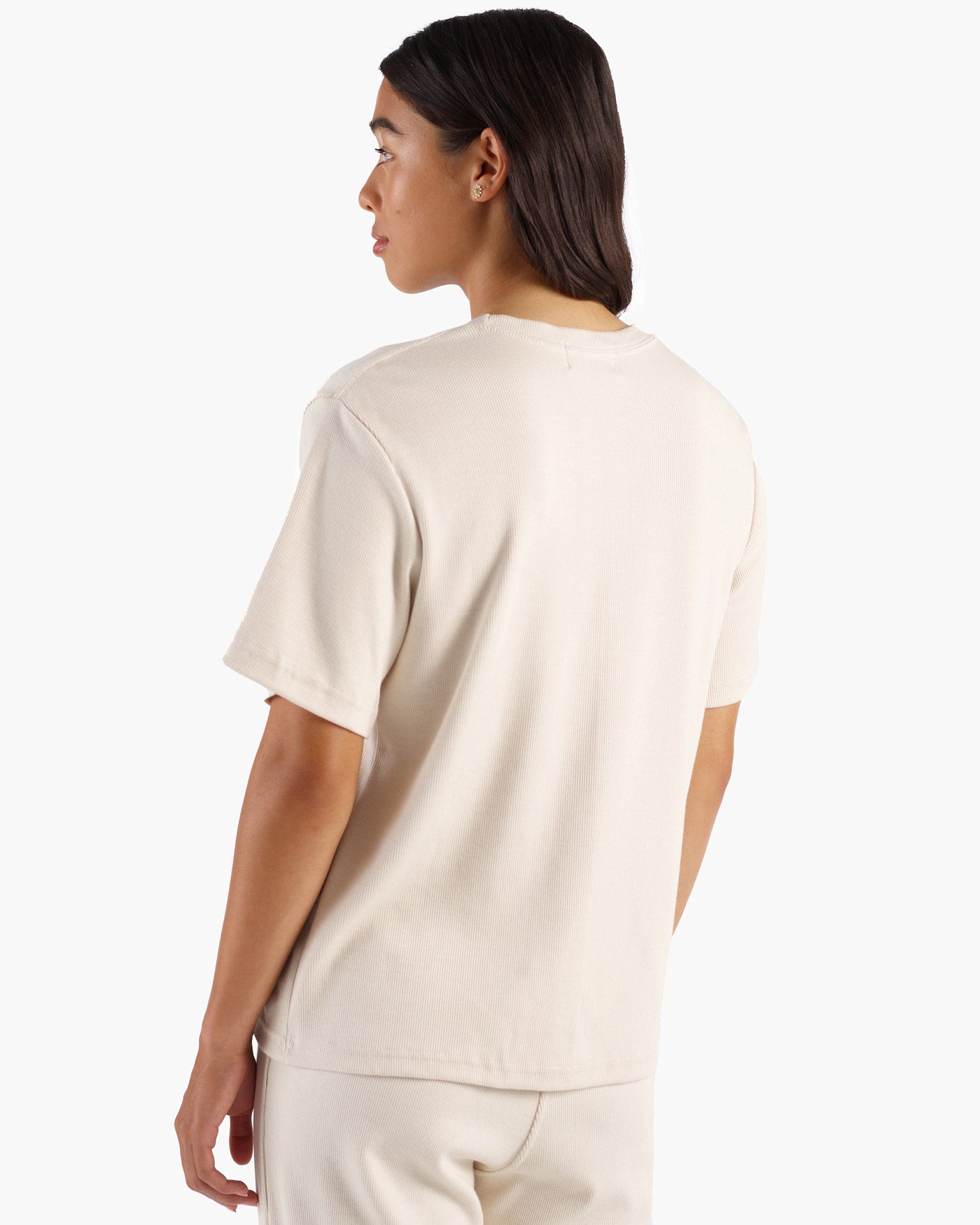 Helena is 5'8", 32" bust, 24" waist, wearing a S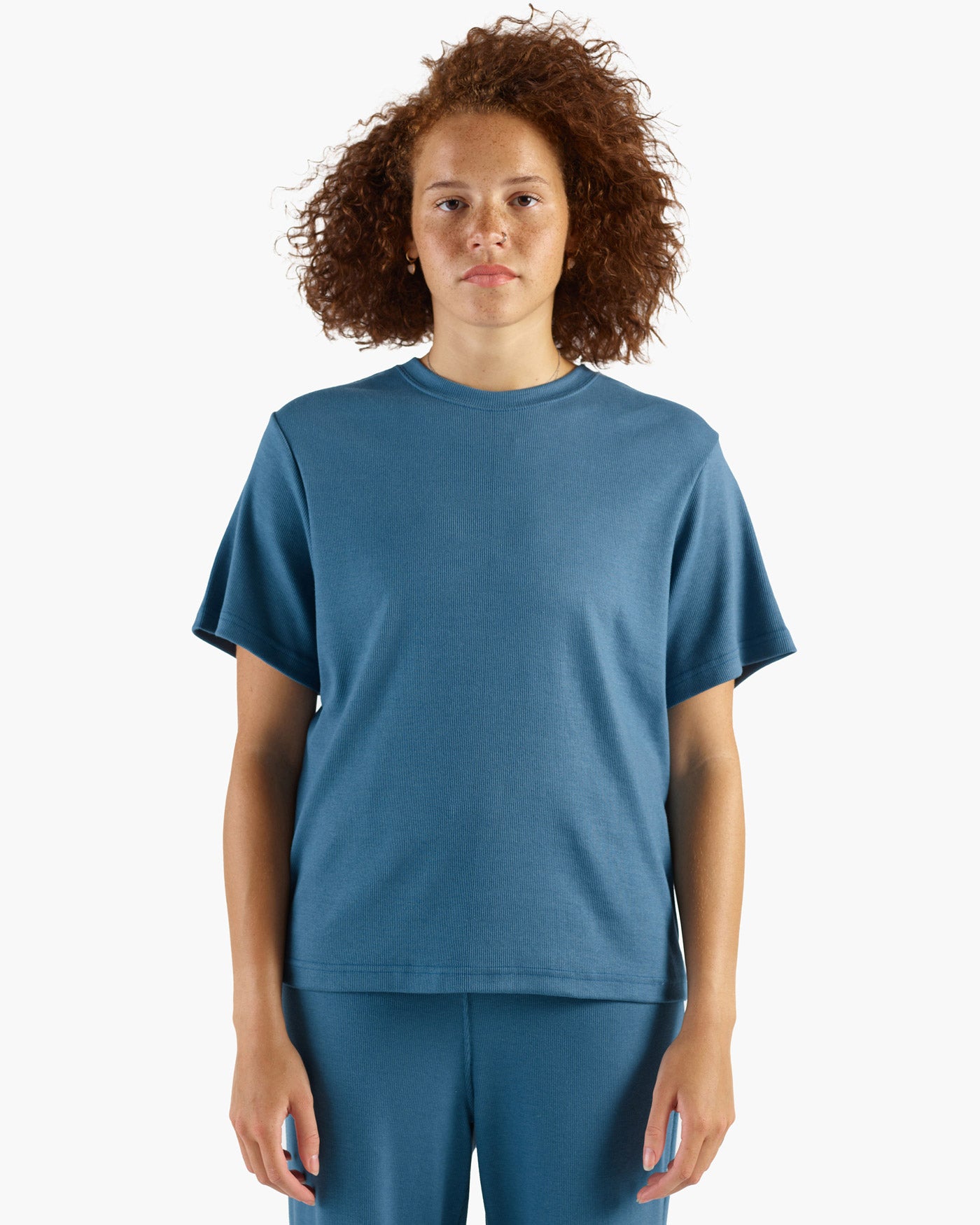 Nev is 5'9", 38" bust, 31" waist, wearing a S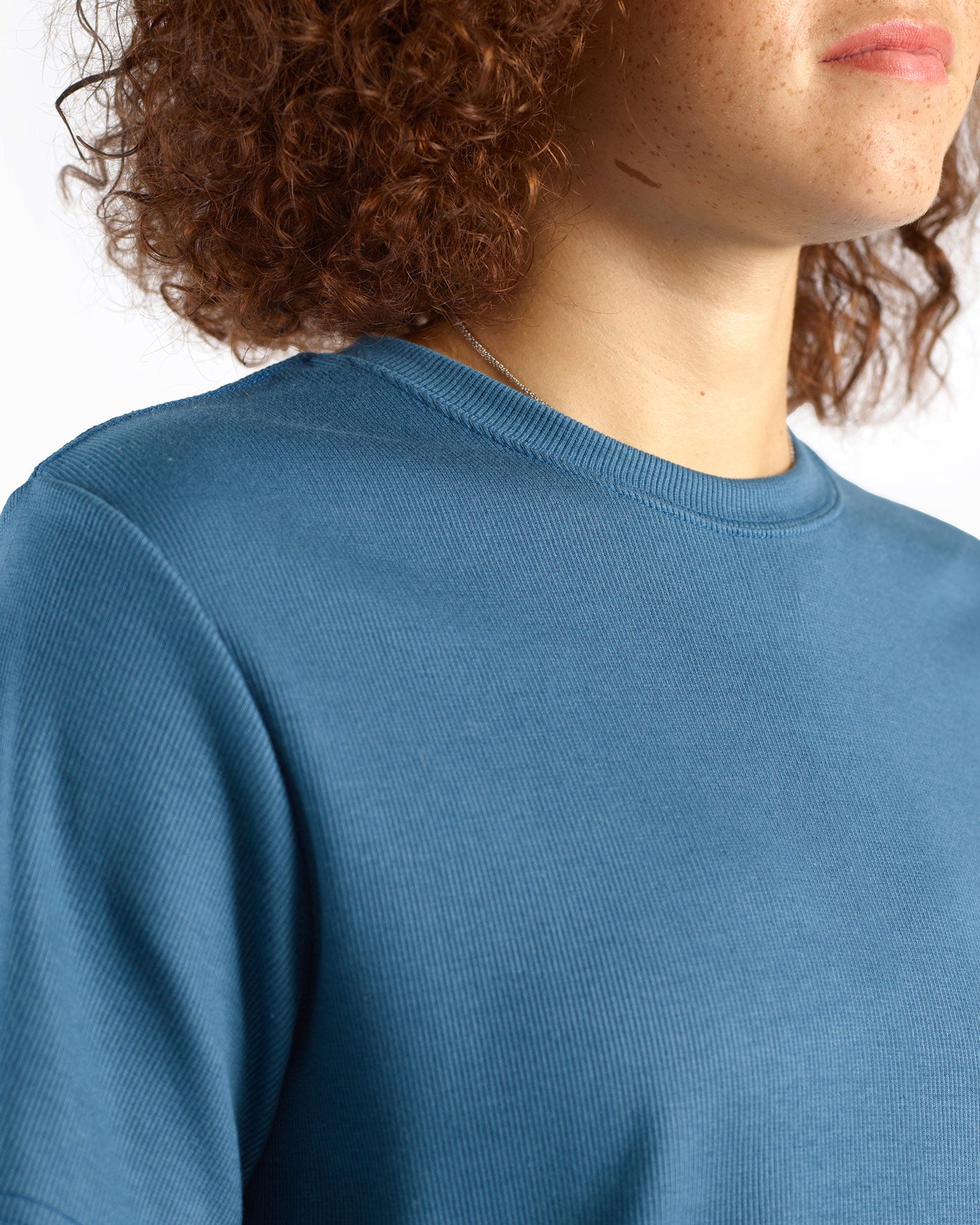 Super soft and drapey bamboo rib material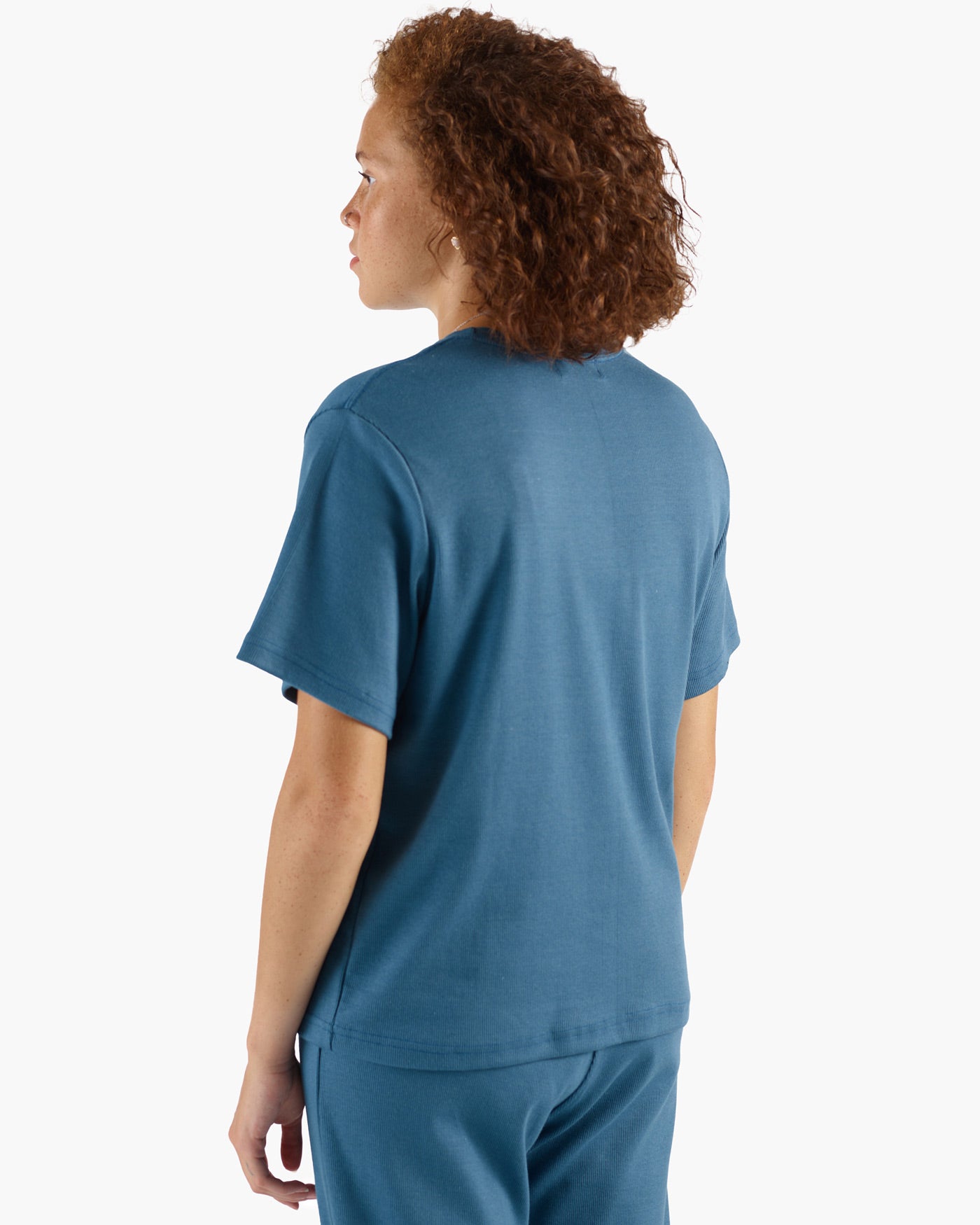 Nev is 5'9", 38" bust, 31" waist, wearing a S
Bamboo Rib Sleep Pyjama Top
Description
Shipping & Returns
Featuring a classic crew neckline, extended short sleeves, and a loose fit throughout, this sleepwear top is your new go-to for lounging. Pairs perfectly with the Bamboo Rib Sleep Pyjama Pant as a matching set for night or layered with your favourite denim for a casual daytime look.
Details: Crew neckline, elongated short sleeve, loose fit.
Fit: Women's relaxed fit.
Material: 66% Bamboo, 28% Cotton, 6% Spandex
Origin: Designed, cut and sewn in Toronto, Canada.
Care: Machine wash cold, hang dry.
★ 0 out of 5 -&nbspSee reviews (0)
Eco-friendly shipping
Carbon offsetting
We automatically neutralize the shipping emissions of your order by donating to reforestation projects. We've partnered with Pachama, a best-in-class organization in carbon neutral protocols and standards.

Learn more about sustainability ➔
Compostable shipping
Every order ships in a 100% compostable mailer. Add it to your at-home compost and it will enrich the soil with plant food over 6 months until it completely decomposes.

Learn more about sustainability ➔
Make it a matching set
Complete the look with a matching bamboo rib set for the ultimate in at-home comfort.
Material spotlight
Bamboo
One of the most renewable resources in the world, bamboo is a grass that naturally replenishes itself and releases about 35% more oxygen than trees. Bamboo reaches a mature height of 75 feet in just 45 days, using 33% less water than cotton and without use of pesticides.

It's good for both the planet, and for you. Bamboo garments are unbelievably soft, naturally breathable, moisture wicking, and anti-bacterial. They're even hypo-allergenic and UV resistant.
What's in our pricing?
It's a fair question. The answer is simple: treating people fairly.

Since we manufacture in Canada, costs to create our products are much higher than comparable brands. The largest difference is in labour. We provide our production staff a living wage, health benefits, and a safe and comfortable working environment. Other brands that manufacture overseas pay a fraction of those costs due to unethical labour laws.
Learn more