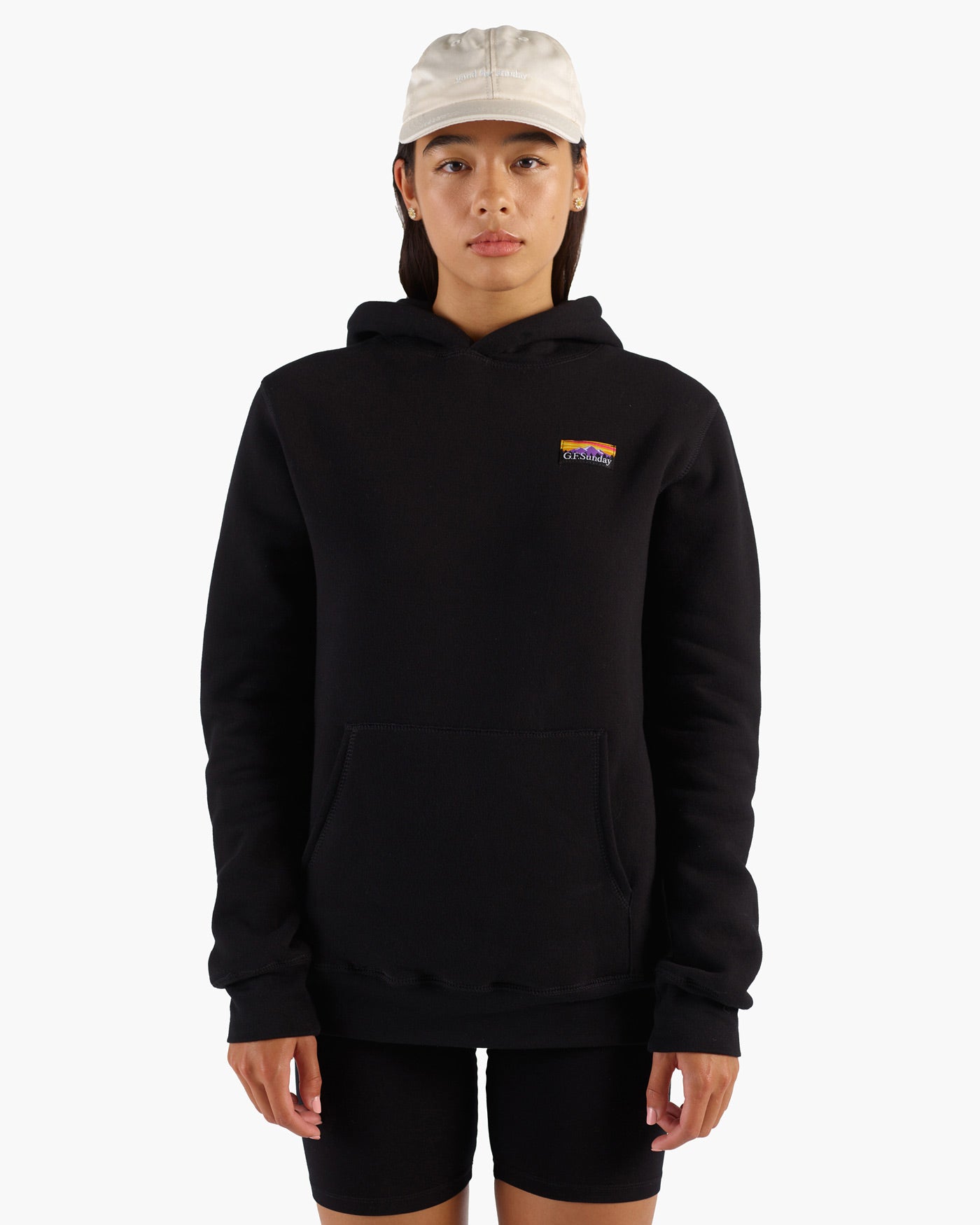 Helena is 5'8", 32" bust, 24" waist, wearing a S
Woven patch on left chest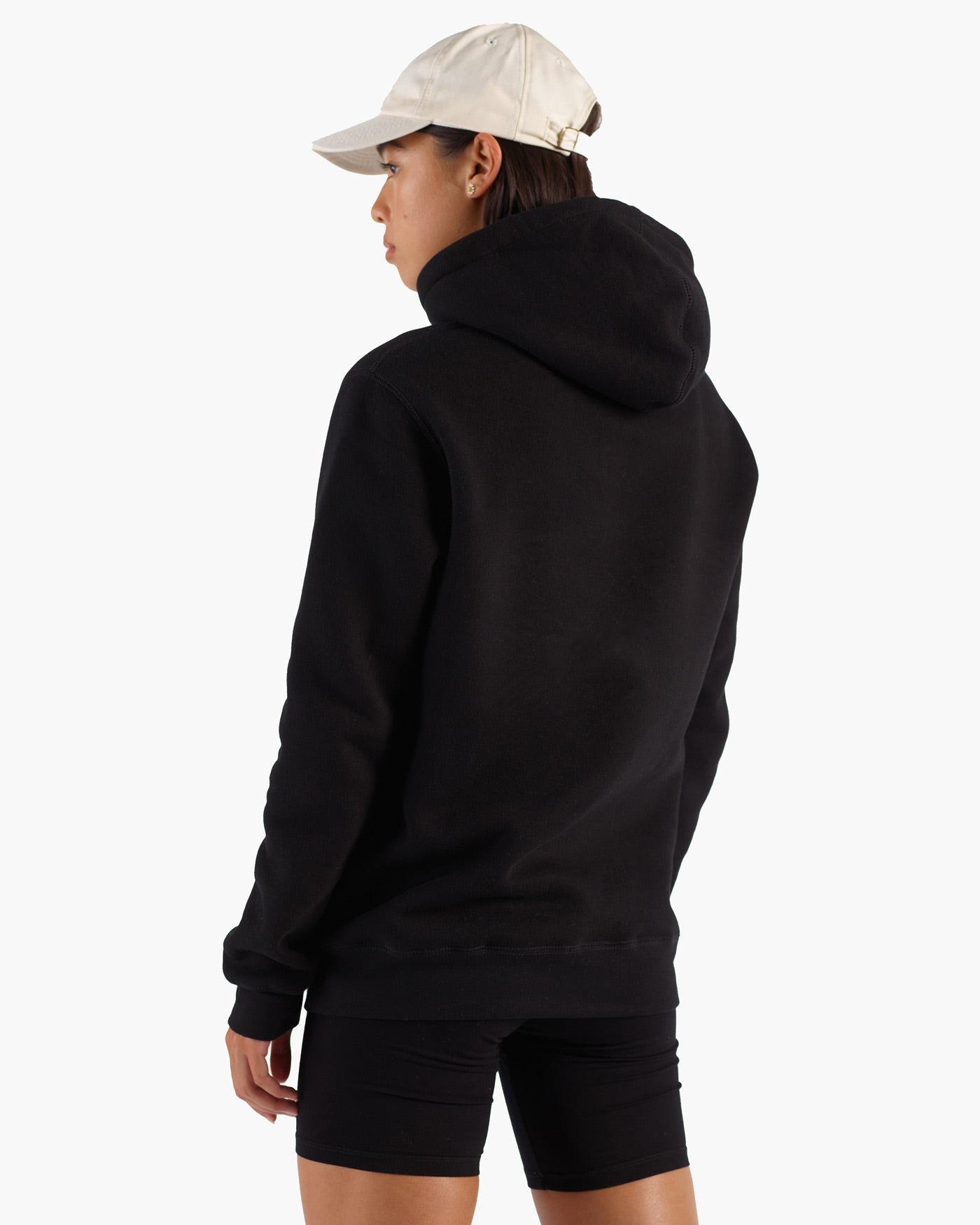 Helena is 5'8", 32" bust, 24" waist, wearing a S
Outdoors EcoFleece Hoodie
Description
Shipping & Returns
This pullover hoodie features our newest sustainable fabric—EcoFleece™. Made from the perfect blend of organic cotton and recycled fleece, this midweight hoodie is finished with premium ribbed trim and 4-needle flatlock stitching for durability.

Featuring a classic outdoors-inspired woven patch, it's the perfect essential hoodie (with no drawstring!) that will go with everything and be your go-to in colder weather.

Details: Premium ribbed trim and 4-needle flatlock stitching. Front kangaroo pocket. Woven patch on left chest.
Fit: Gender neutral sizing, slightly relaxed fit. Women may prefer to size down.
Material: EcoFleece™ (80% Organic Cotton, 20% Recycled Polyester).
Origin: Made in Toronto, Canada.
Care: Wash cold with like colours, dry flat.
★ 5 out of 5 -&nbspSee reviews (5)
Eco-friendly shipping
Carbon offsetting
We automatically neutralize the shipping emissions of your order by donating to reforestation projects. We've partnered with Pachama, a best-in-class organization in carbon neutral protocols and standards.

Learn more about sustainability ➔
Compostable shipping
Every order ships in a 100% compostable mailer. Add it to your at-home compost and it will enrich the soil with plant food over 6 months until it completely decomposes.

Learn more about sustainability ➔
Material spotlight
EcoFleece
The perfect blend of organic cotton and recycled polyester. Organic cotton uses less water and energy to produce than typical cotton, and recycled polyester brings increased circularity.

Polyester is used in many garments due to its benefits to durability and shrinkage, but the last thing we want to do is add virgin plastics to the ecosystem. Instead, we've opted to use polyester recycled from garments that have reached the end of their life.
Make it a matching set
Complete the look with a matching EcoFleece™ top and bottom set.
What's in our pricing?
It's a fair question. The answer is simple: treating people fairly.

Since we manufacture in Canada, costs to create our products are much higher than comparable brands. The largest difference is in labour. We provide our production staff a living wage, health benefits, and a safe and comfortable working environment. Other brands that manufacture overseas pay a fraction of those costs due to unethical labour laws.
Learn more