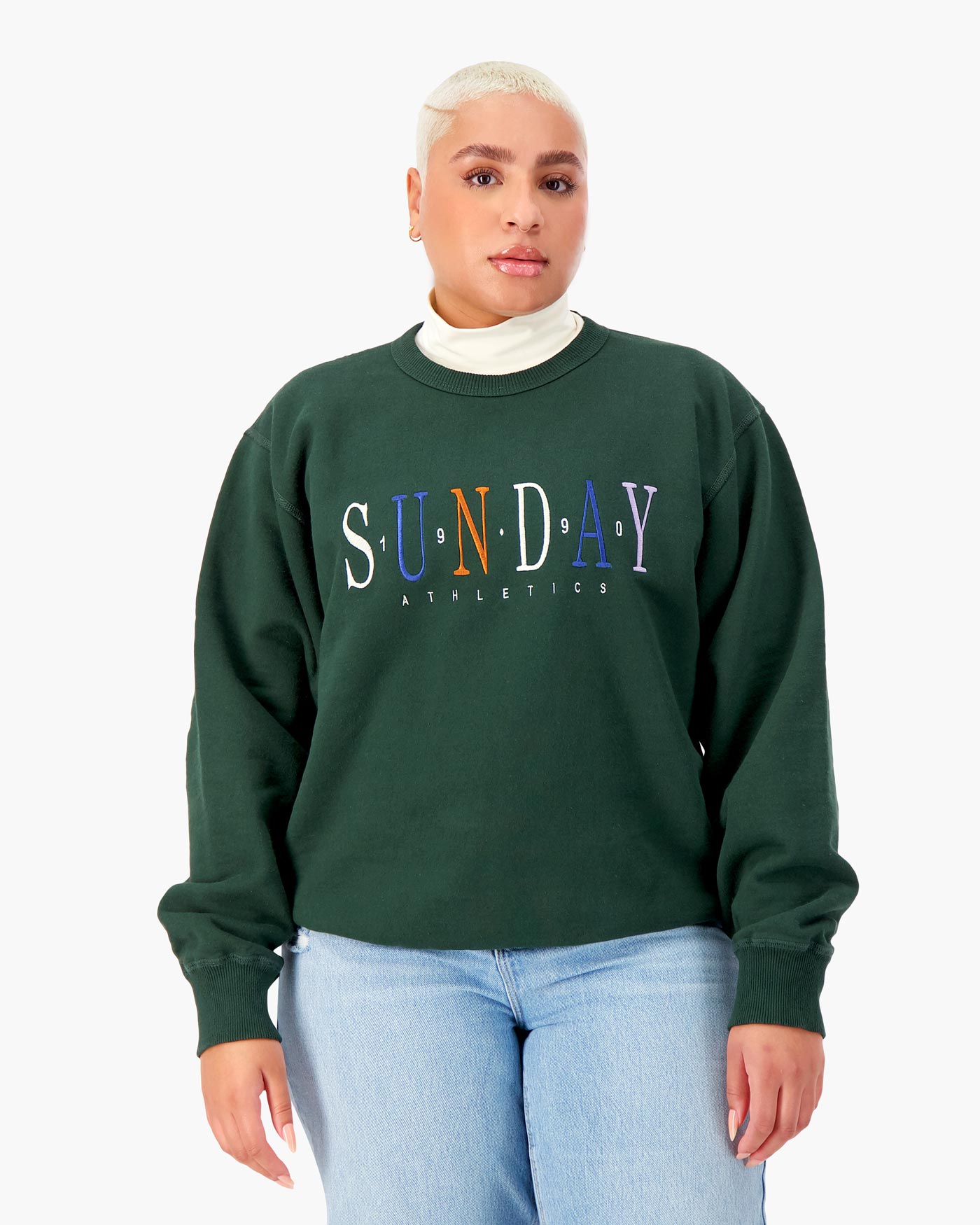 Jonelle is 5'4", 38.5" bust, 33" waist wearing a L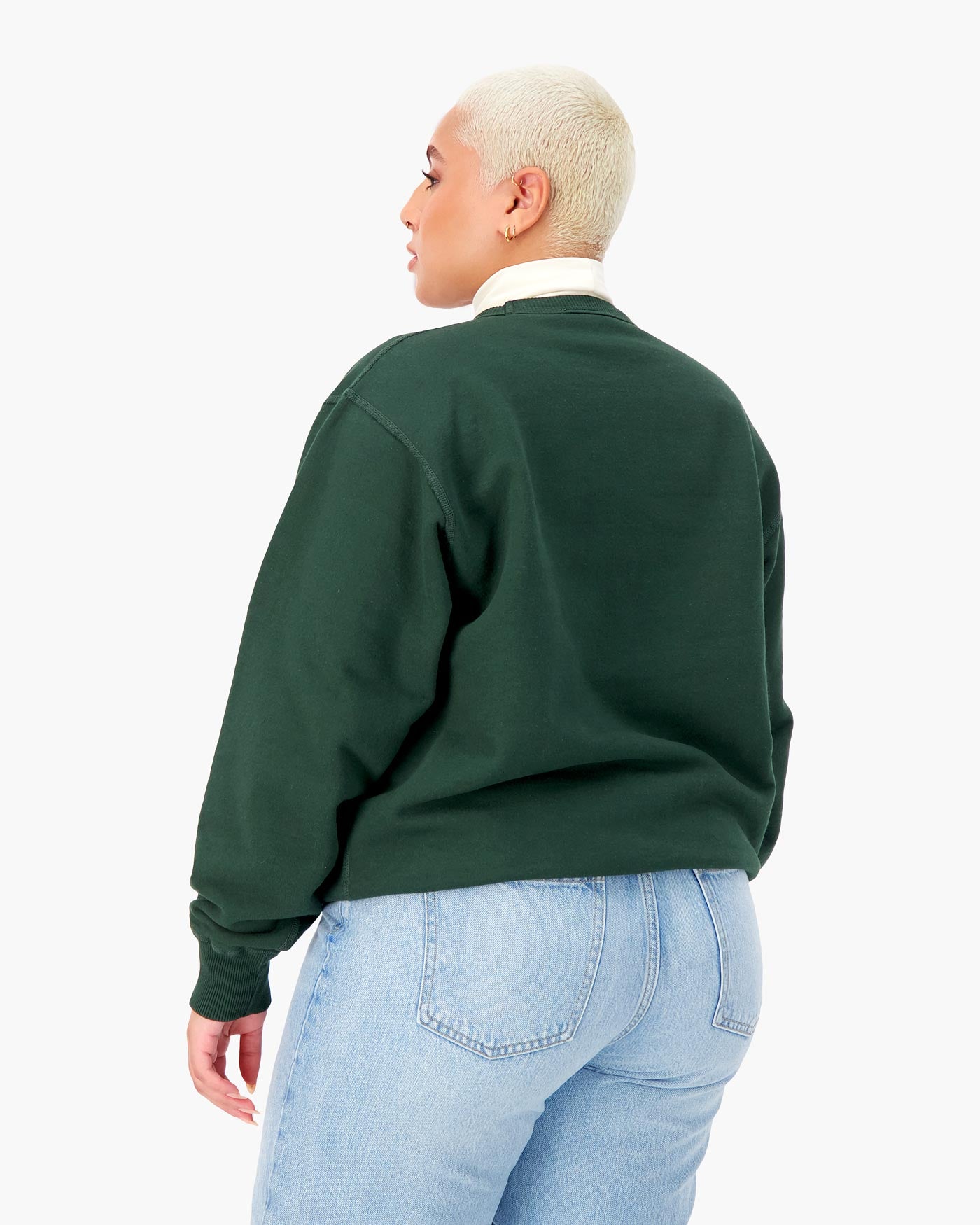 Jonelle is 5'4", 38.5" bust, 33" waist wearing a L
High quality embroidery detail
Jonelle is 5'4", 38.5" bust, 33" waist wearing a L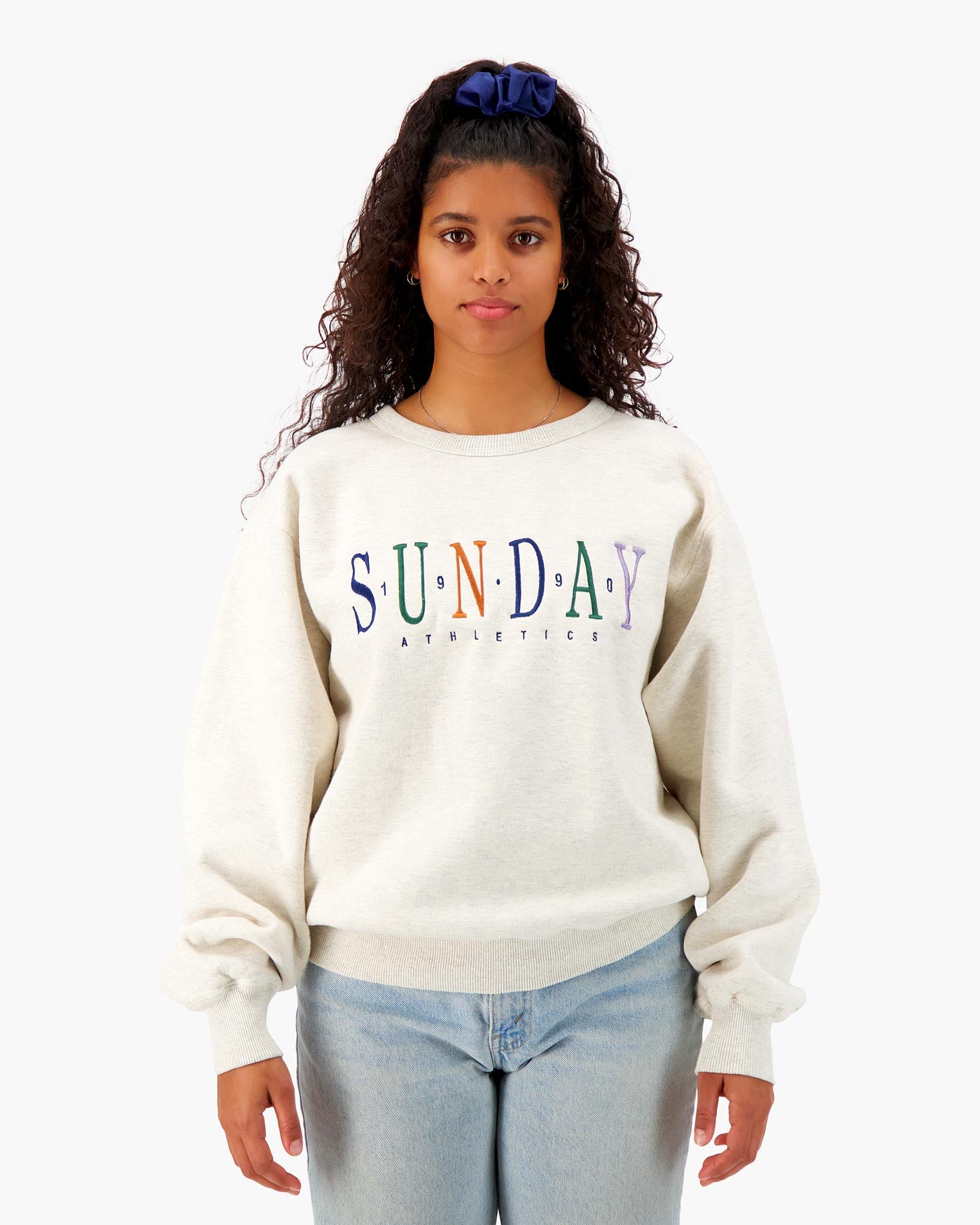 Aishah is 5'7", 34B bust, 28" waist wearing a M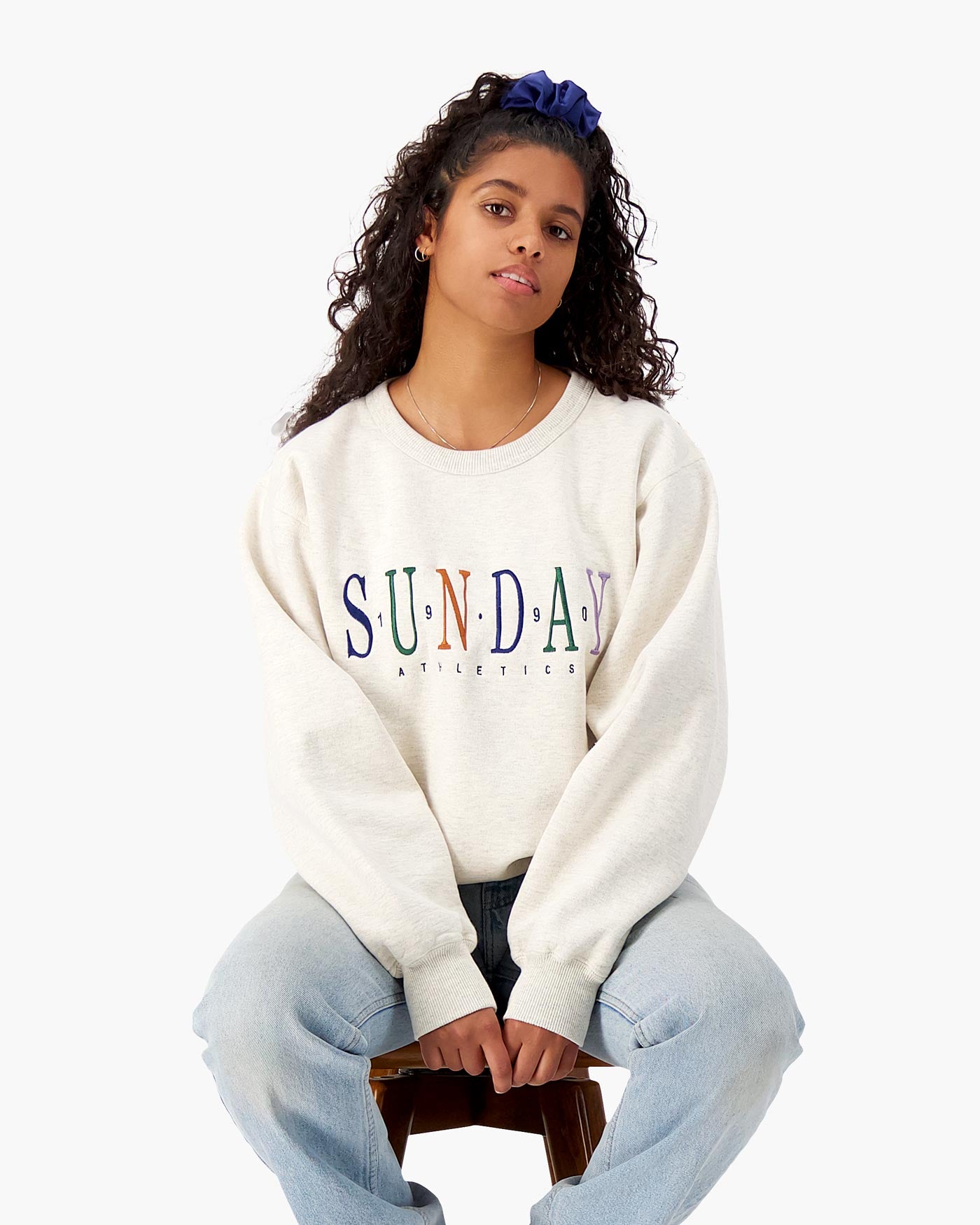 Aishah is 5'7", 34B bust, 28" waist wearing a M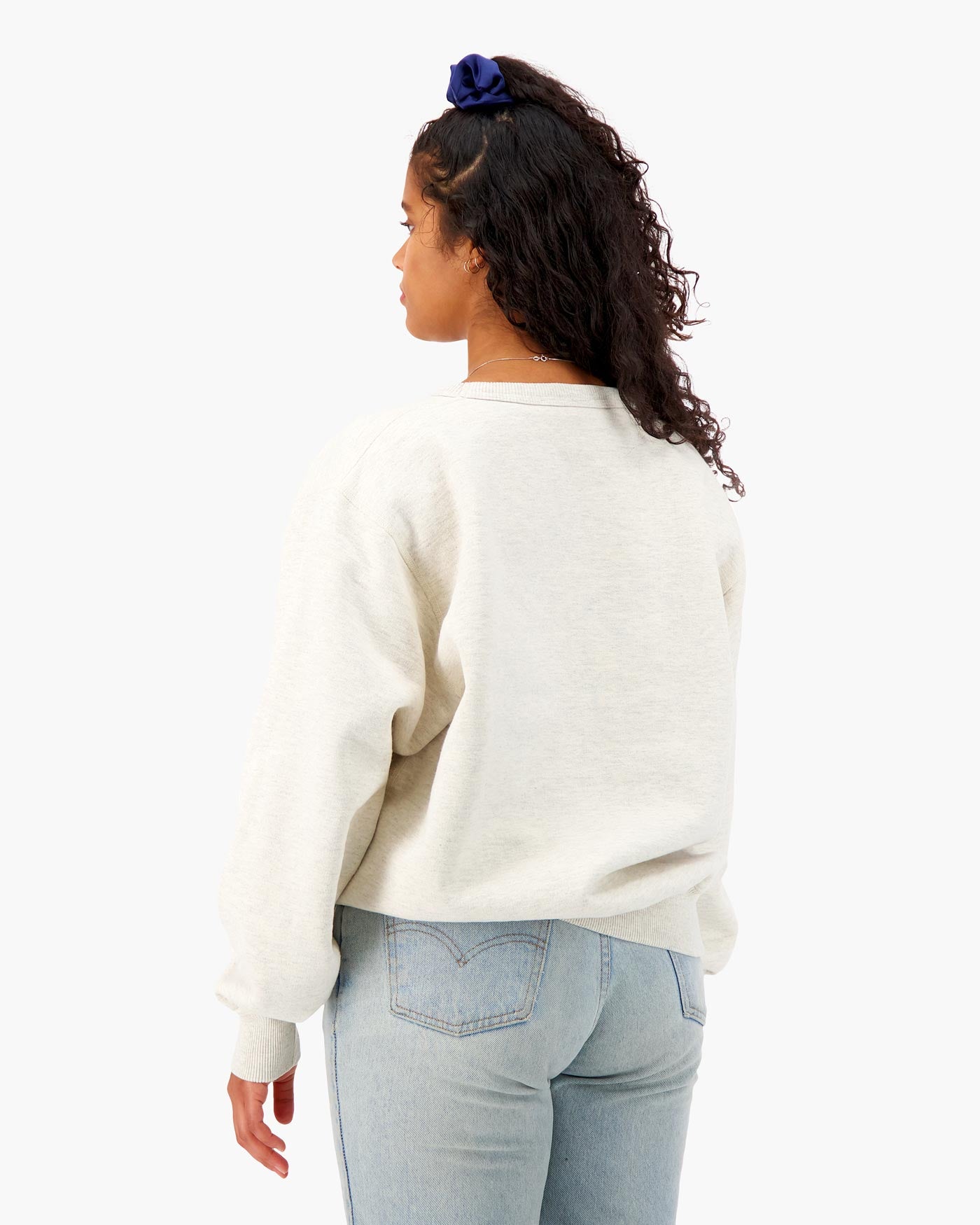 Aishah is 5'7", 34B bust, 28" waist wearing a M
Aishah is 5'7", 34B bust, 28" waist wearing a M
Heritage Oversized Crewneck
Description
Shipping & Returns
This is the oversized, vintage-style sweatshirt of your dreams that nods to the decade that gifted us Britney Spears and Gameboy. An essential crewneck made from heavyweight, premium cotton and finished with multi-colour embroidery on the chest. Wear on its own, or styled over our Organic Cotton Turtleneck for extra warmth and 90s vibes.

Details: Ring-spun fabric for reduced pilling with fleece lining. Ribbed cuffs and hem. Pre-shrunk.
Fit: Gender neutral sizing in a relaxed fit.
Material: 100% cotton.
Origin: Made in a family-owned factory in Toronto, Canada.
Care: Machine wash cold, hang to dry.
Love the oversized fit and vintage look of this crewneck! You can really feel the quality.
- Brooke C.
★ 5 out of 5 -&nbspSee reviews (5)
Eco-friendly shipping
Carbon offsetting
We automatically neutralize the shipping emissions of your order by donating to reforestation projects. We've partnered with Pachama, a best-in-class organization in carbon neutral protocols and standards.

Learn more about sustainability ➔
Compostable packaging
Every order ships in a 100% compostable mailer. Add it to your at-home compost and it will enrich the soil with plant food over 6 months until it completely decomposes.

Learn more about sustainability ➔
What's in our pricing?
It's a fair question. The answer is simple: treating people fairly.

Since we manufacture in Canada, costs to create our products are much higher than comparable brands. The largest difference is in labour. We provide our production staff a living wage, health benefits, and a safe and comfortable working environment. Other brands that manufacture overseas pay a fraction of those costs due to unethical labour laws.
Learn more