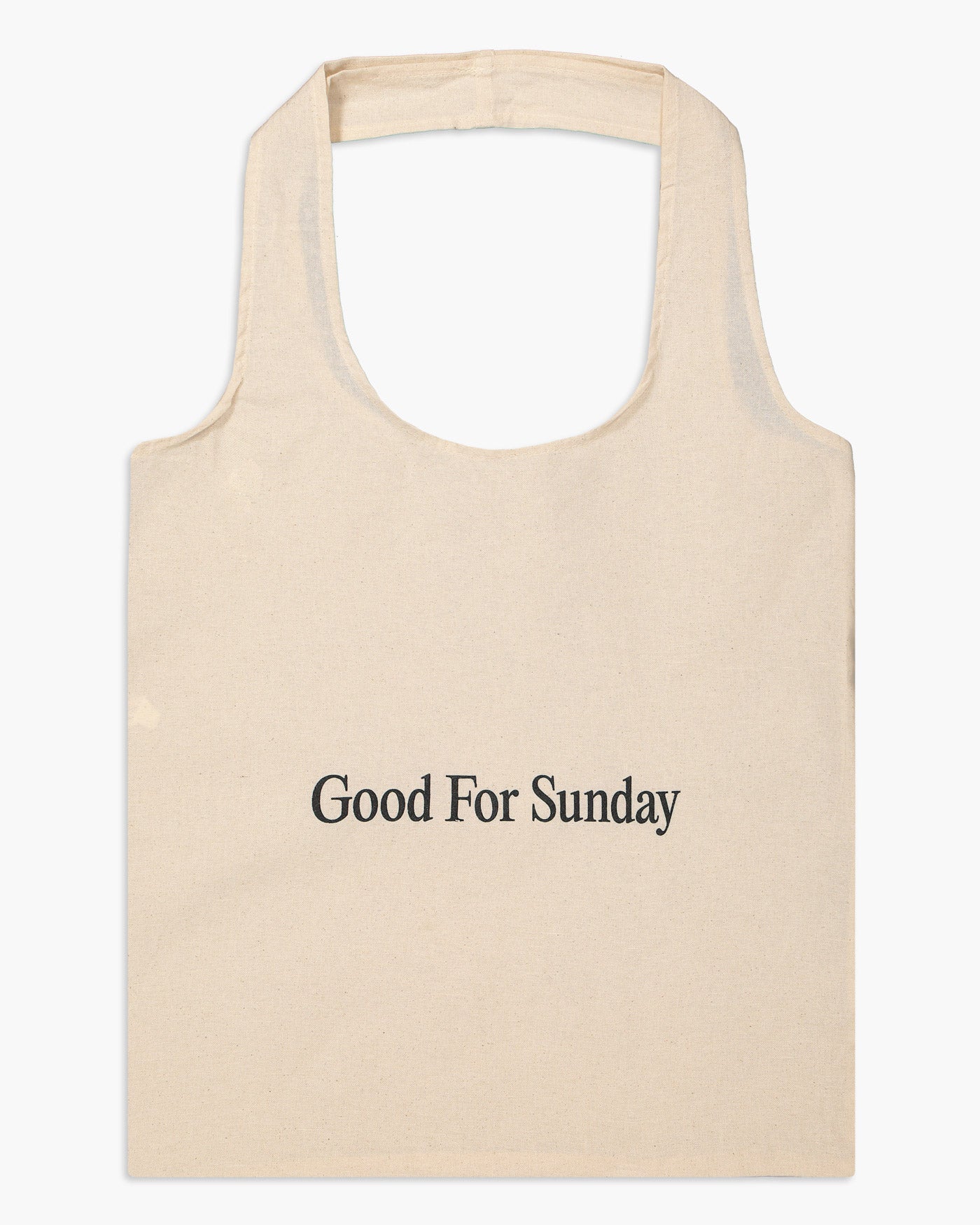 Water-based screen print
Uniform Organic Cotton Tote Bag
Description
Shipping & Returns
This organic cotton tote bag can handle anything you throw at it. It's versatile enough to become your go-to midsize tote. Made from GOTS certified organic cotton, try swapping this for plastic tote bags for a long-lasting tote made from natural fibers.
Details: Water-based screen print with 8" handle.
Size: 19" wide by 15" high.
Material: 100% GOTS certified organic cotton.
Origin: Made in Canada.
Care: Machine wash cold, hang to dry.
Understated and ethically made. I find myself grabbing it every time I leave the house.
-Tanya R.
★ 0 out of 5 -&nbspSee reviews (0)
Eco-friendly shipping
Compostable packaging
Every order ships in a 100% compostable mailer. Add it to your at-home compost and it will enrich the soil with plant food over 6 months until it completely decomposes.

Learn more about sustainability ➔
Carbon offsetting
We automatically neutralize the shipping emissions of your order by donating to reforestation projects. We've partnered with Pachama, a best-in-class organization in carbon neutral protocols and standards.

Learn more about sustainability ➔
Material spotlight
Organic cotton
Organic cotton is grown without the use of synthetic pesticides and fertilizers. It doesn't damage the soil, and uses 88% less water and 62% less energy to produce than conventional cotton. Instead, it combines tradition, innovation, and science to offer a better alternative for the environment.