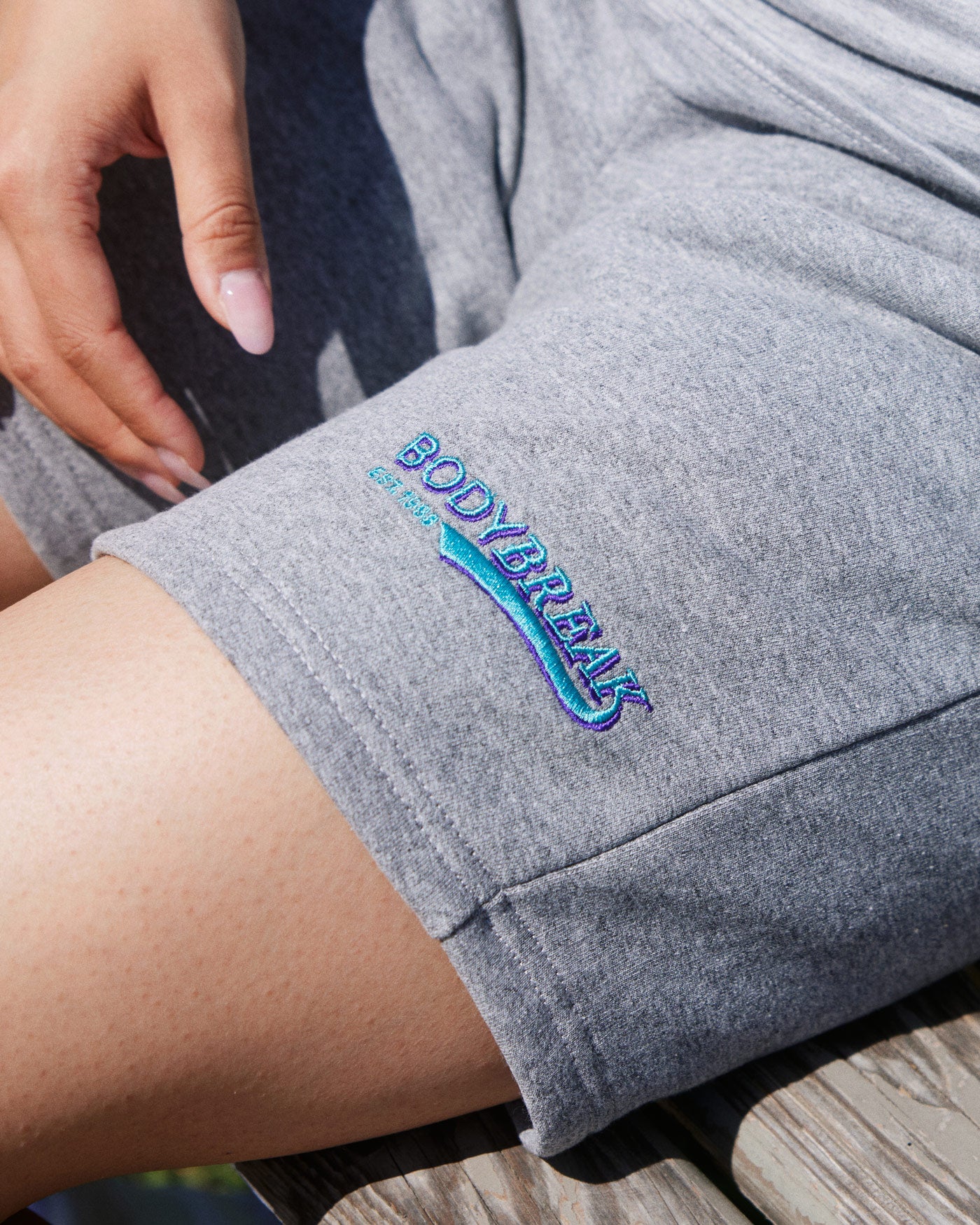 Embroidery detail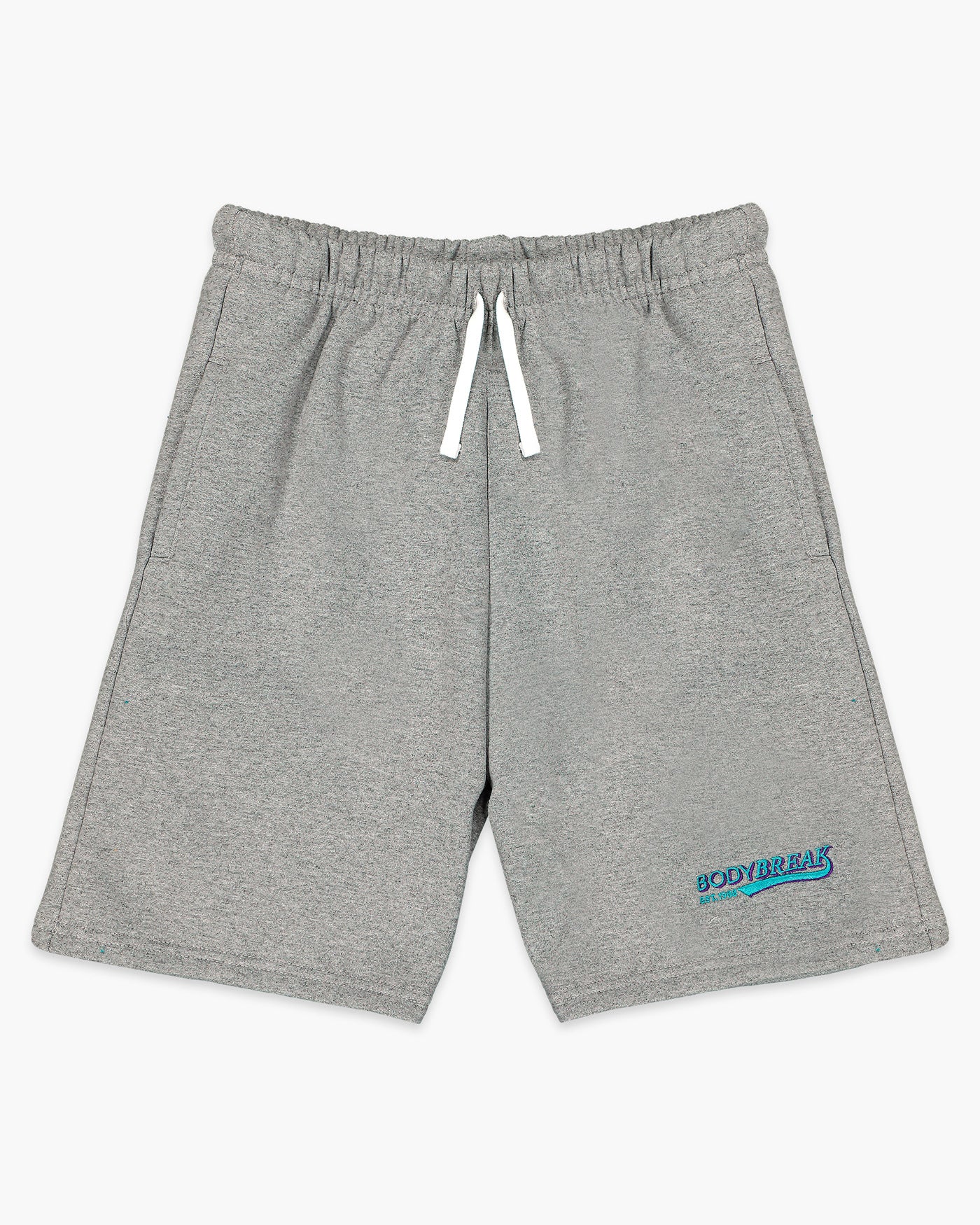 Front
BodyBreak Retro Sweatshorts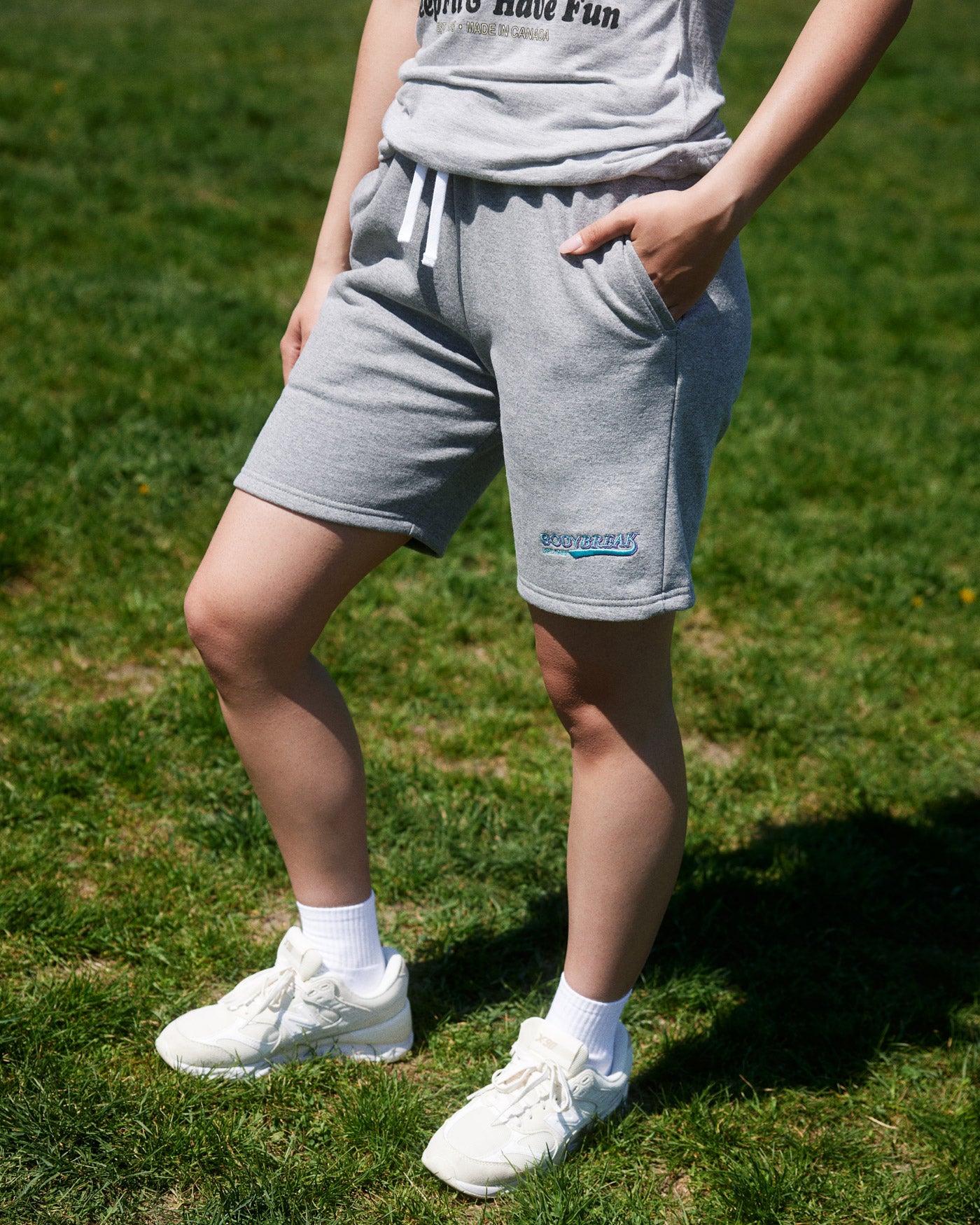 Queenie is 5'8", 26" waist, 36" hips wearing a S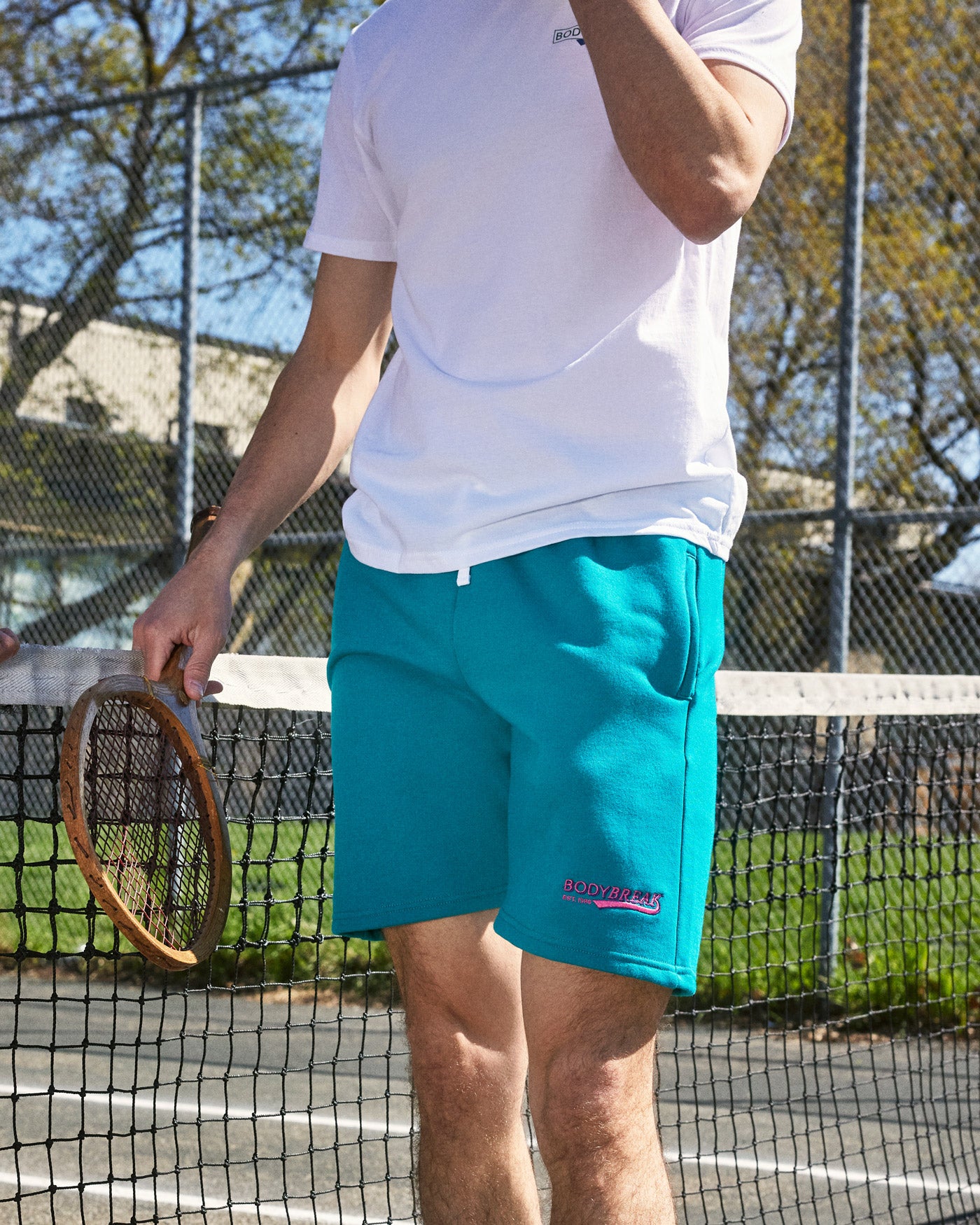 Raphäel is 6'2.5", 31" waist, wearing a M
BodyBreak Retro Sweatshorts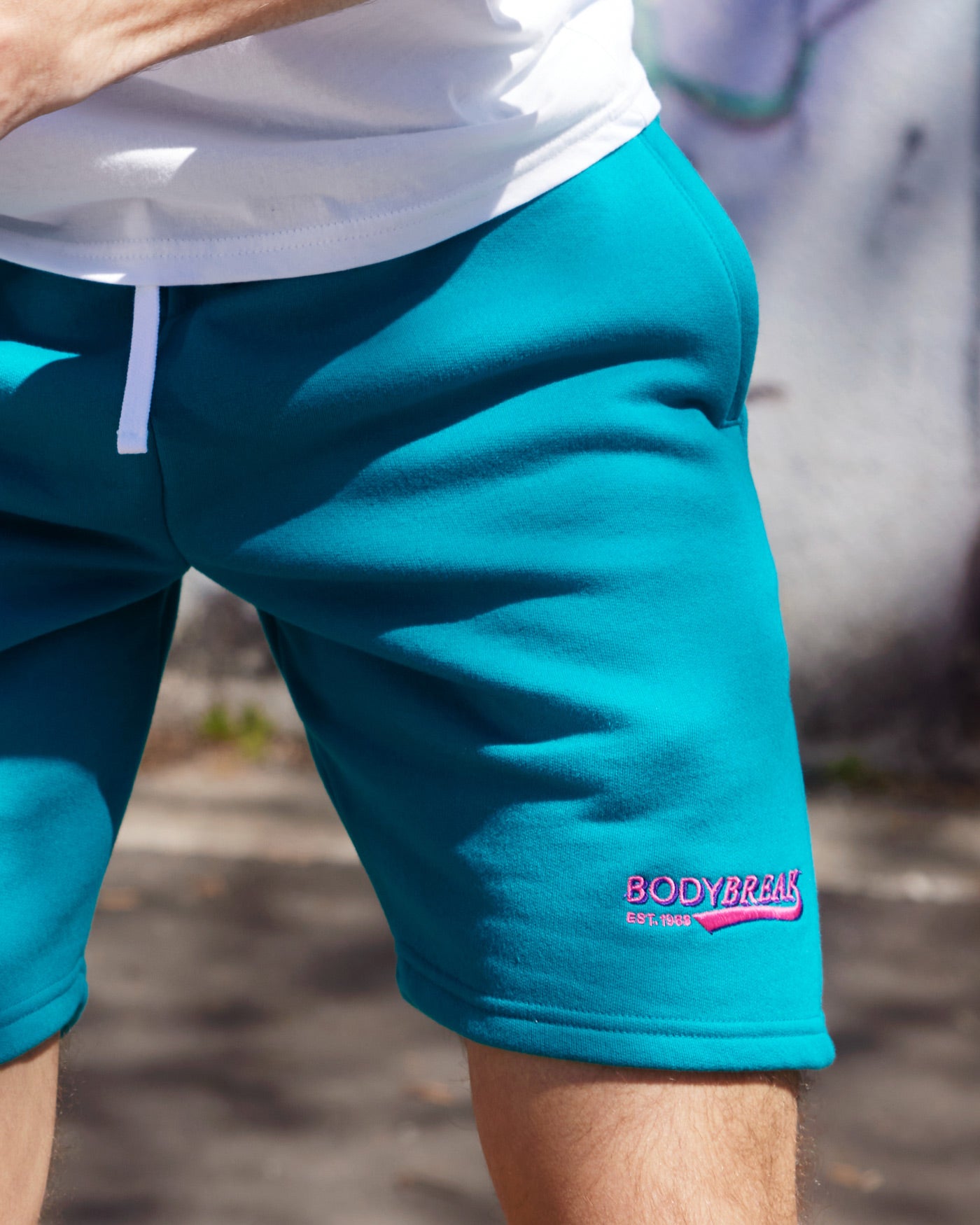 Embroidery detail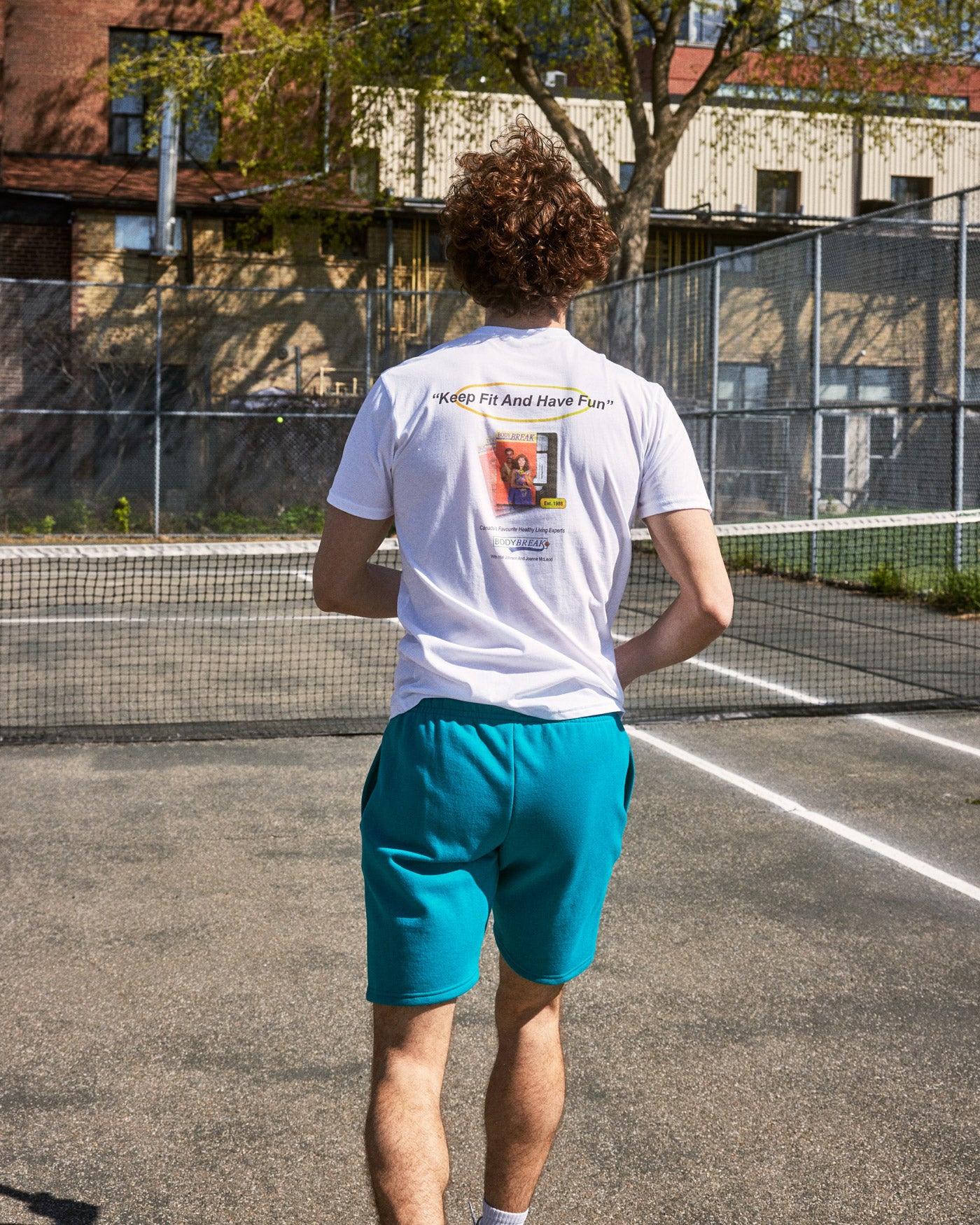 Raphäel is 6'2.5", 31" waist, wearing a M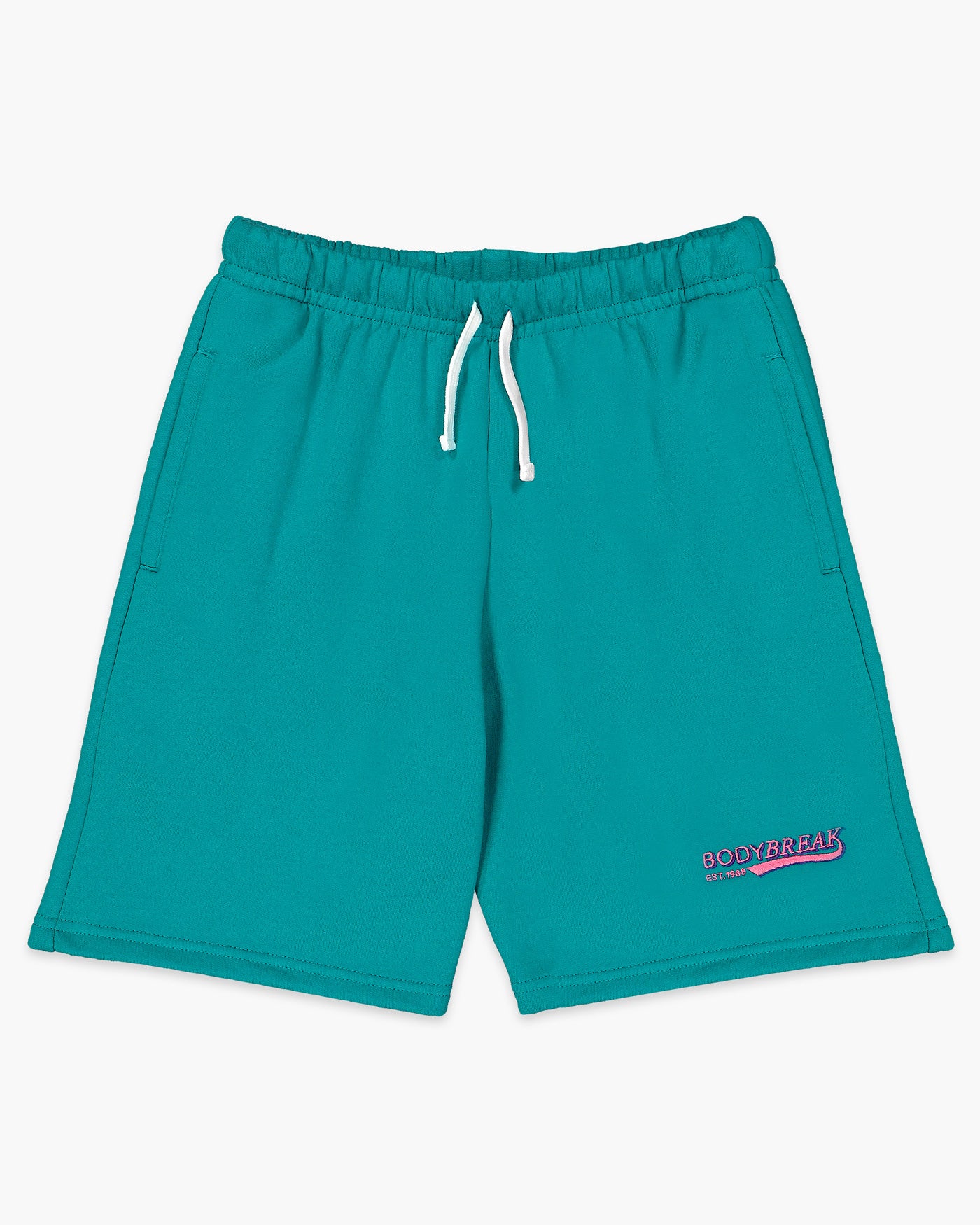 Front
BodyBreak Retro Sweatshorts
Description
Shipping & Returns
A premium fleece sweatshort for your warm weather adventures. Featuring a mid-rise relaxed fit with a drawstring waistband, deep inseam pockets and made with our super soft fleece. Officially licensed by BodyBreak.
Details: Soft fleece interior and elastic waistband with drawstring.
Fit: Gender neutral sizing in a mid-rise relaxed fit.
Material: 50% Cotton, 50% Polyester.
Origin: Made in a family-owned factory in Toronto, Canada.
Care: Machine wash cold, tumble dry low.
Comfiest shorts and such nice colour options. I love the detail of the embroidery and the quality of the fabric down to the drawstring! A must buy!
- Amber T.
★ 4.9 out of 5 -&nbspSee reviews (16)
Eco-friendly shipping
Compostable packaging
Every order ships in a 100% compostable mailer. Add it to your at-home compost and it will enrich the soil with plant food over 6 months until it completely decomposes.

Learn more about sustainability ➔
Carbon offsetting
We automatically neutralize the shipping emissions of your order by donating to reforestation projects. We've partnered with Pachama, a best-in-class organization in carbon neutral protocols and standards.

Learn more about sustainability ➔
ICONIC HEALTHY LIVING EXPERTS
About BodyBreak
Hal Johnson and Joanne McLeod self-financed the pilot for BodyBreak in 1988. Every Canadian remembers that memorable theme song between commercial breaks on TV. This collaboration aims to embrace the diversity and inclusivity BodyBreak represented over their 300 episodes that promoted living a healthier, active lifestyle regardless of age, gender, race, or ability.
Mix & match with other items from this limited collection to build the ultimate retro fit.
View Collection
What's in our pricing
It's a fair question. The answer is simple: treating people fairly.

Since we manufacture in Canada, costs to create our products are much higher than comparable brands. The largest difference is in labour. We provide our production staff a living wage, health benefits, and a safe and comfortable working environment. Other brands that manufacture overseas pay a fraction of those costs due to unethical labour laws.
Learn more