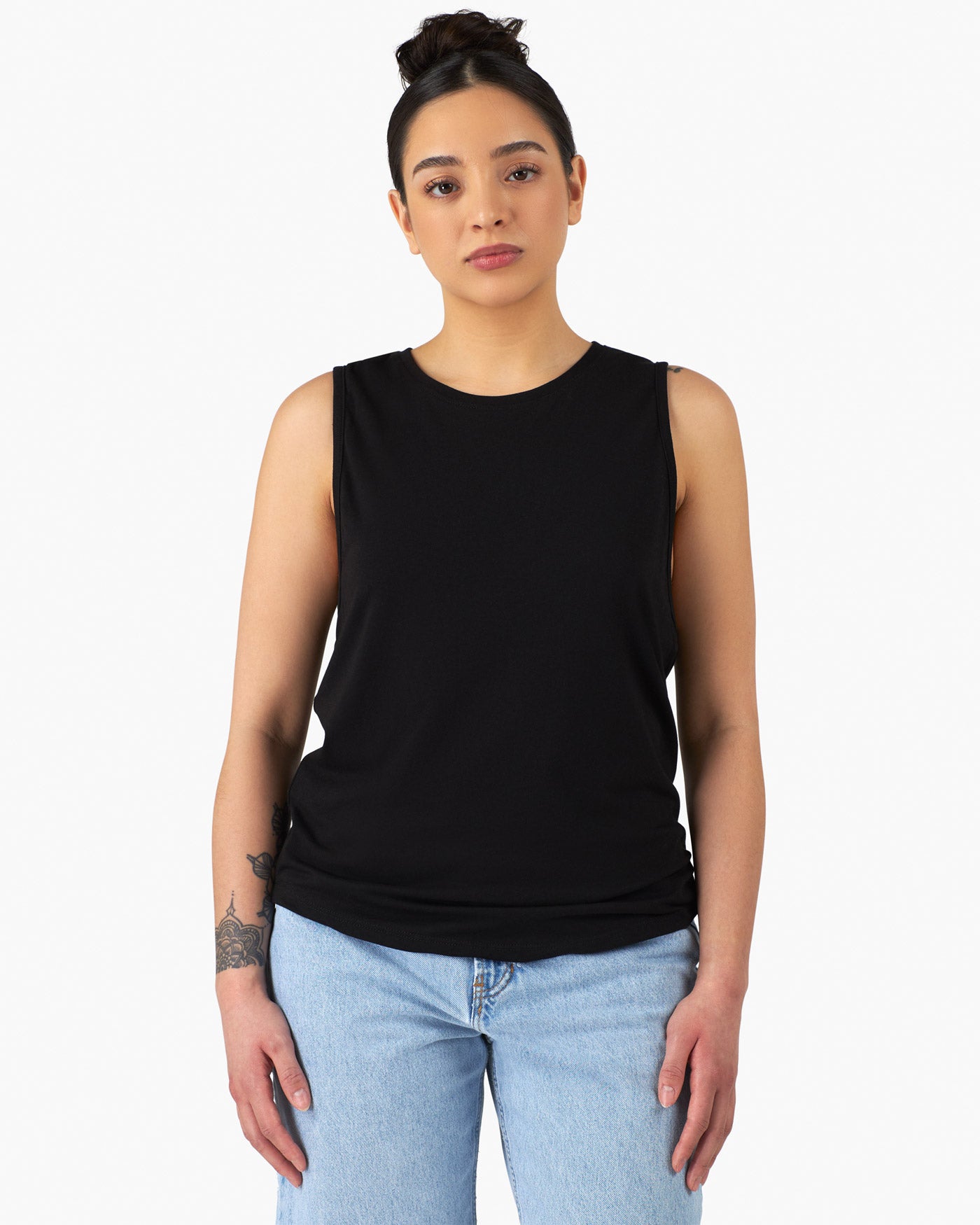 Natalie is 5'5", 34" bust, wearing an XS
Natalie is 5'5", 34" bust, wearing an XS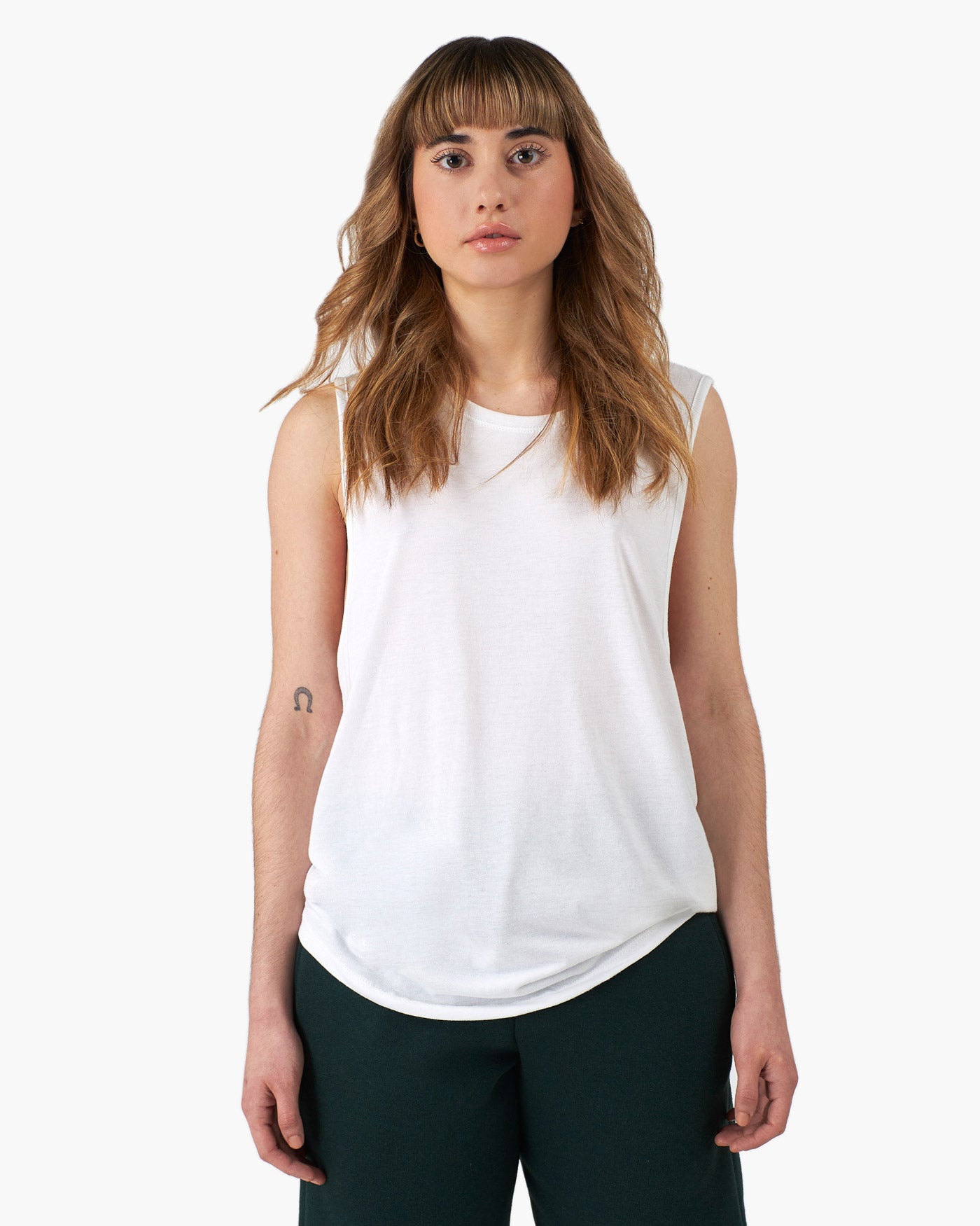 Julia is 5'1", 31" bust, wearing an XS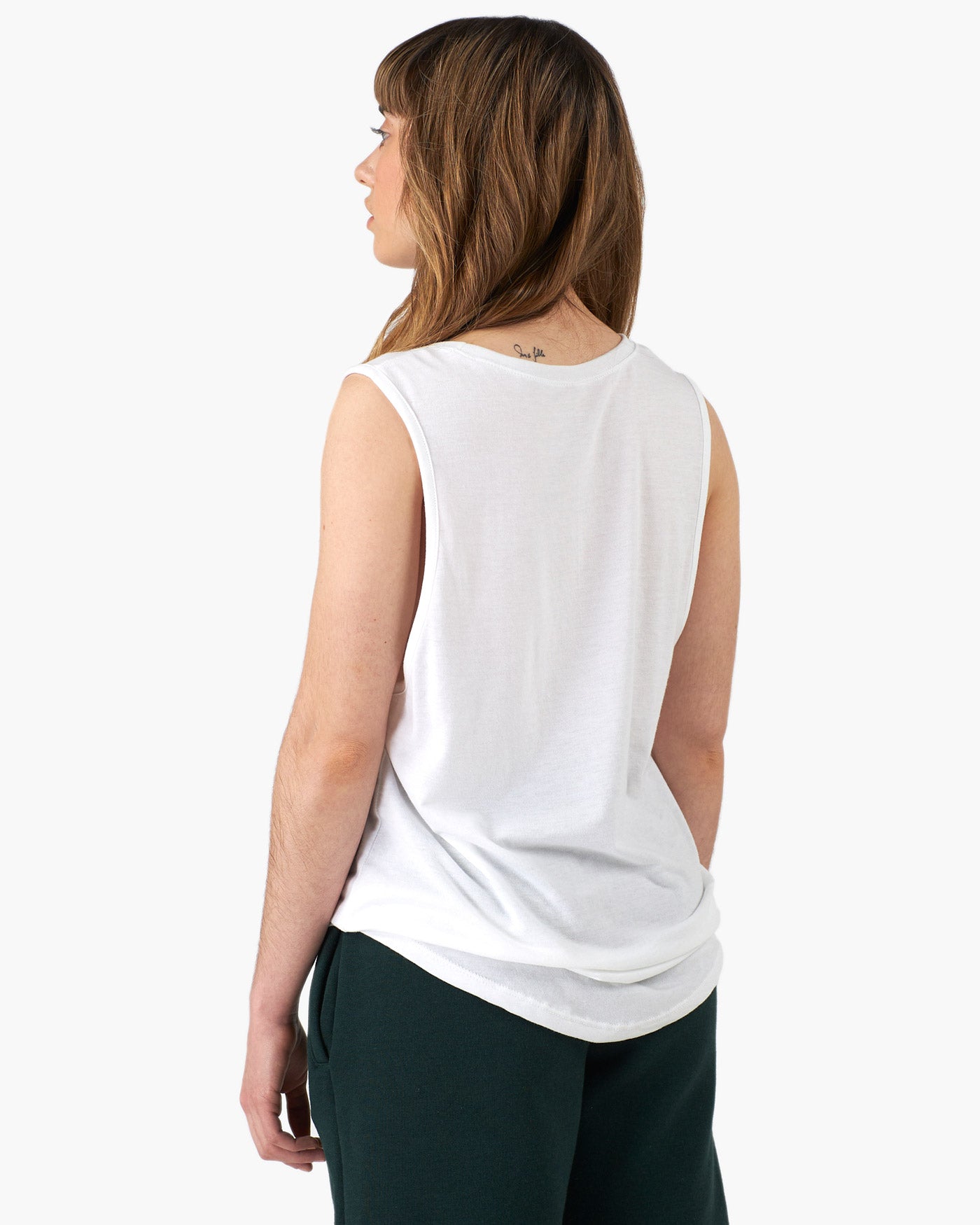 Julia is 5'1", 31" bust, wearing an XS
Essential Bamboo Tank Top
Description
Shipping & Returns
Forever cool and classic, our relaxed fit tank top is a wardrobe must. Sustainably made from bamboo and light as air, you'll want to wear this top all summer long. 
Details: Crewneck collar, drop armholes, and finished bottom hem. Pre-shrunk.
Fit: Relaxed fit.
Material: EcoBamboo™ fabric (70% bamboo, 30% organic cotton).
Origin: Made in a family-owned factory in Toronto, Canada.
Care: Machine wash cold, dry flat.
This. Tank. It fits exactly how I want all my tank tops to fit. I have nothing but good things to say about it. The material is so soft, it feels like you're wearing nothing, and is the best basic I've found. Would recommend to anyone!
- Erin B.
★ 4.9 out of 5 -&nbspSee reviews (28)
Material spotlight
Bamboo
One of the most renewable resources in the world, bamboo is a grass that naturally replenishes itself and releases about 35% more oxygen than trees. Bamboo reaches a mature height of 75 feet in just 45 days, using 33% less water than cotton and without use of pesticides.

It's good for both the planet, and for you. Bamboo garments are unbelievably soft, naturally breathable, moisture wicking, and anti-bacterial. They're even hypo-allergenic and UV resistant.
What's in our pricing?
It's a fair question. The answer is simple: treating people fairly.

Since we manufacture in Canada, costs to create our products are much higher than comparable brands. The largest difference is in labour. We provide our production staff a living wage, health benefits, and a safe and comfortable working environment. Other brands that manufacture overseas pay a fraction of those costs due to unethical labour laws.
Learn more