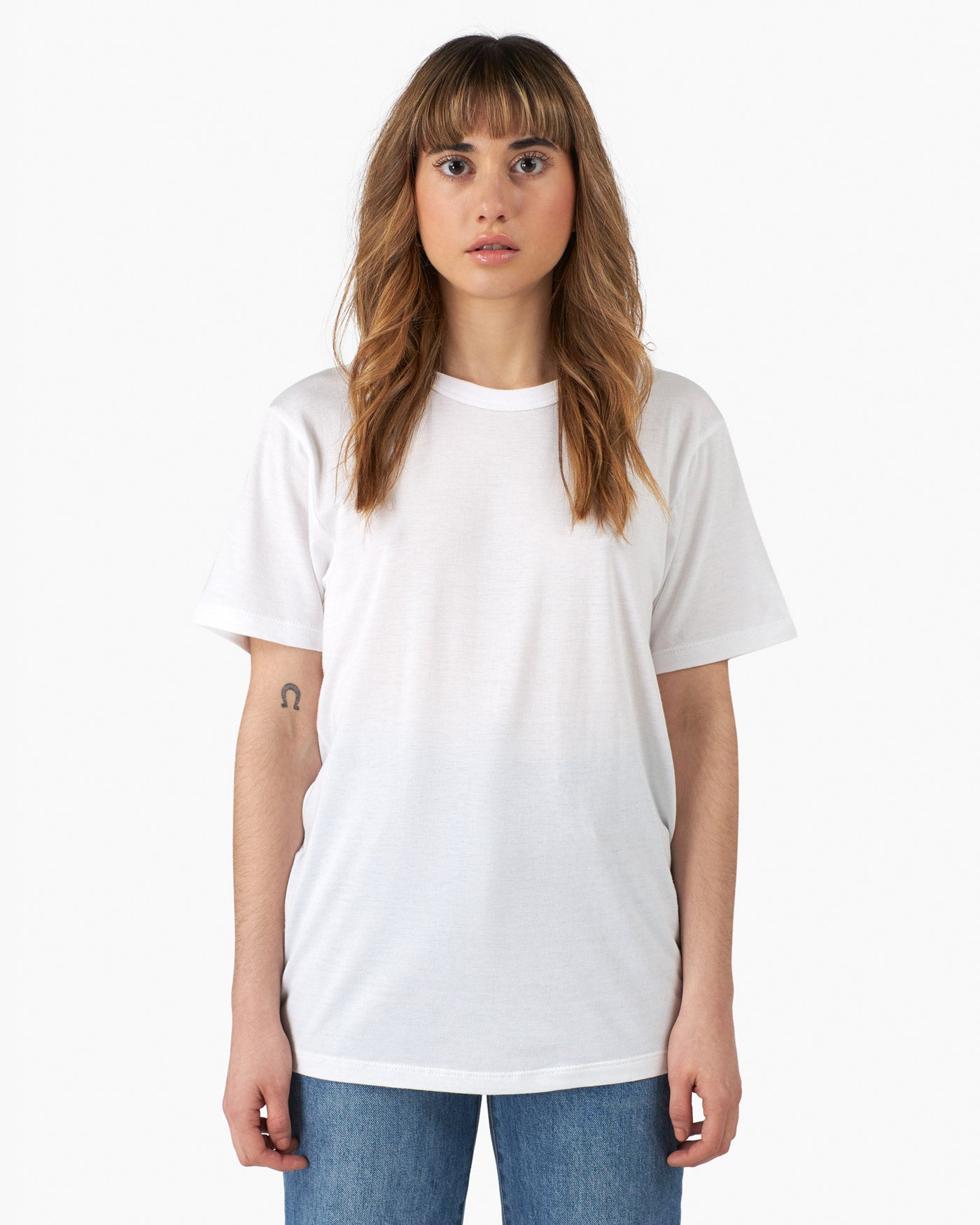 Julia is 5'1", 31" bust, wearing an XS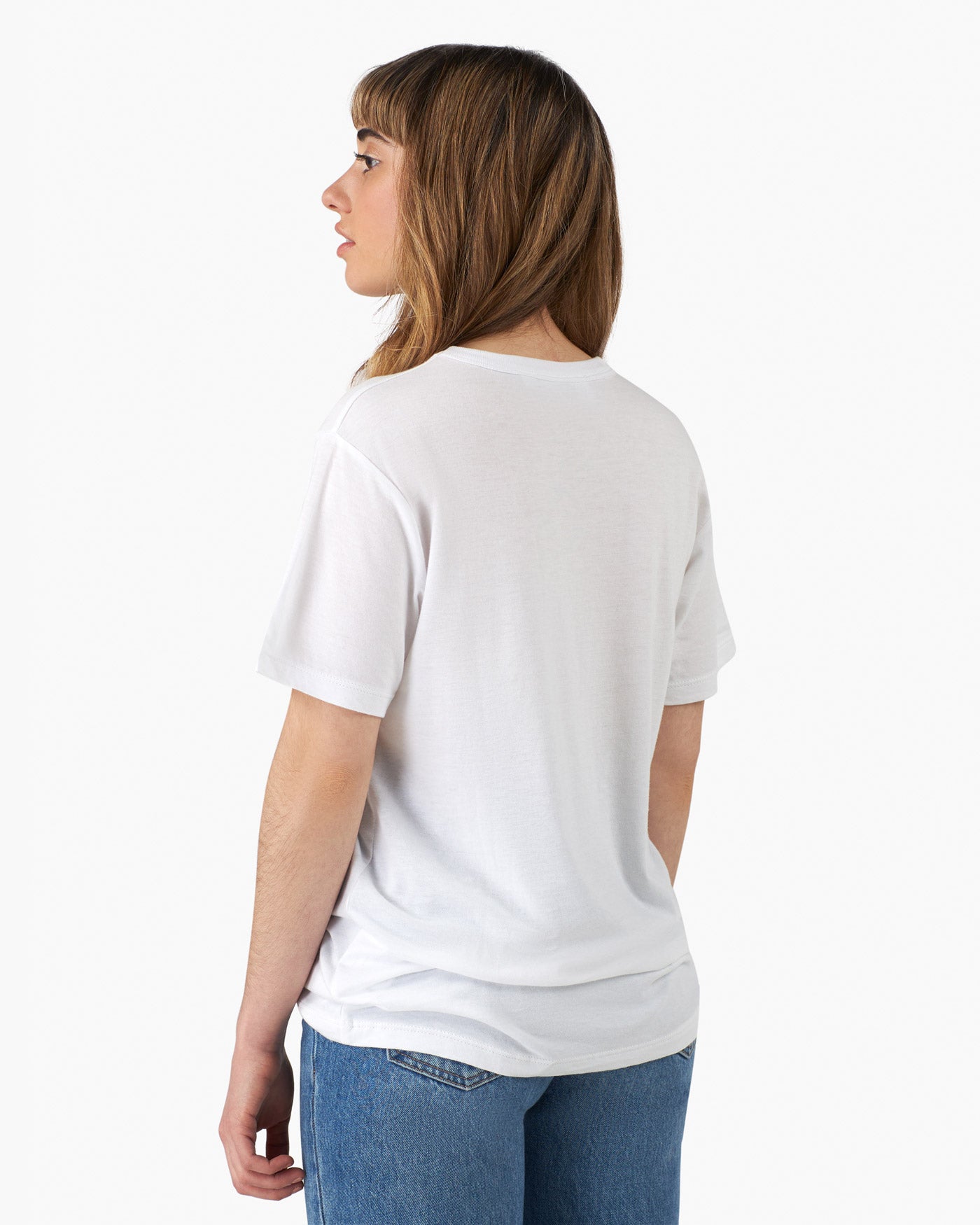 Julia is 5'1", 31" bust, wearing an XS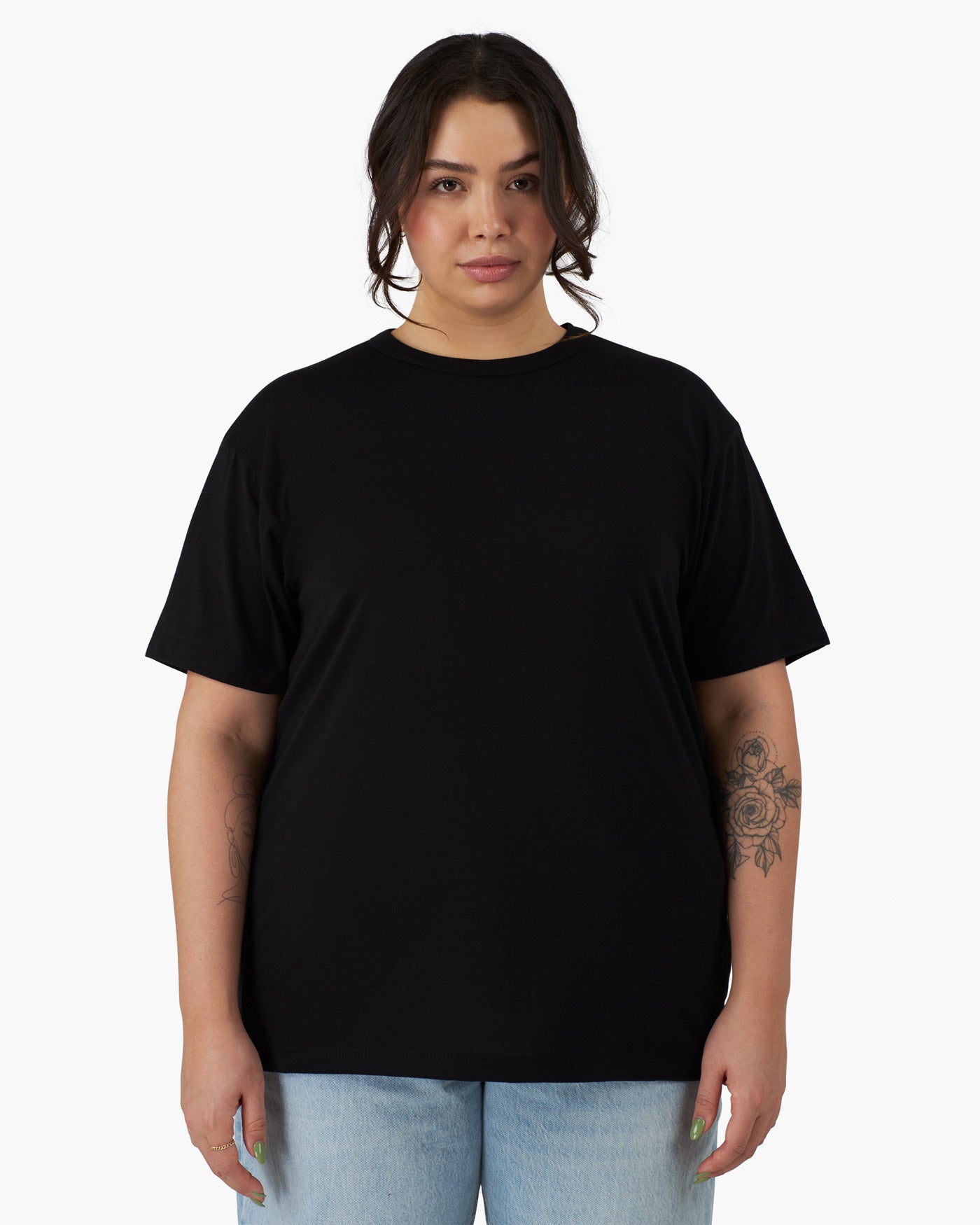 Selena is 5'6", 39" bust, wearing a L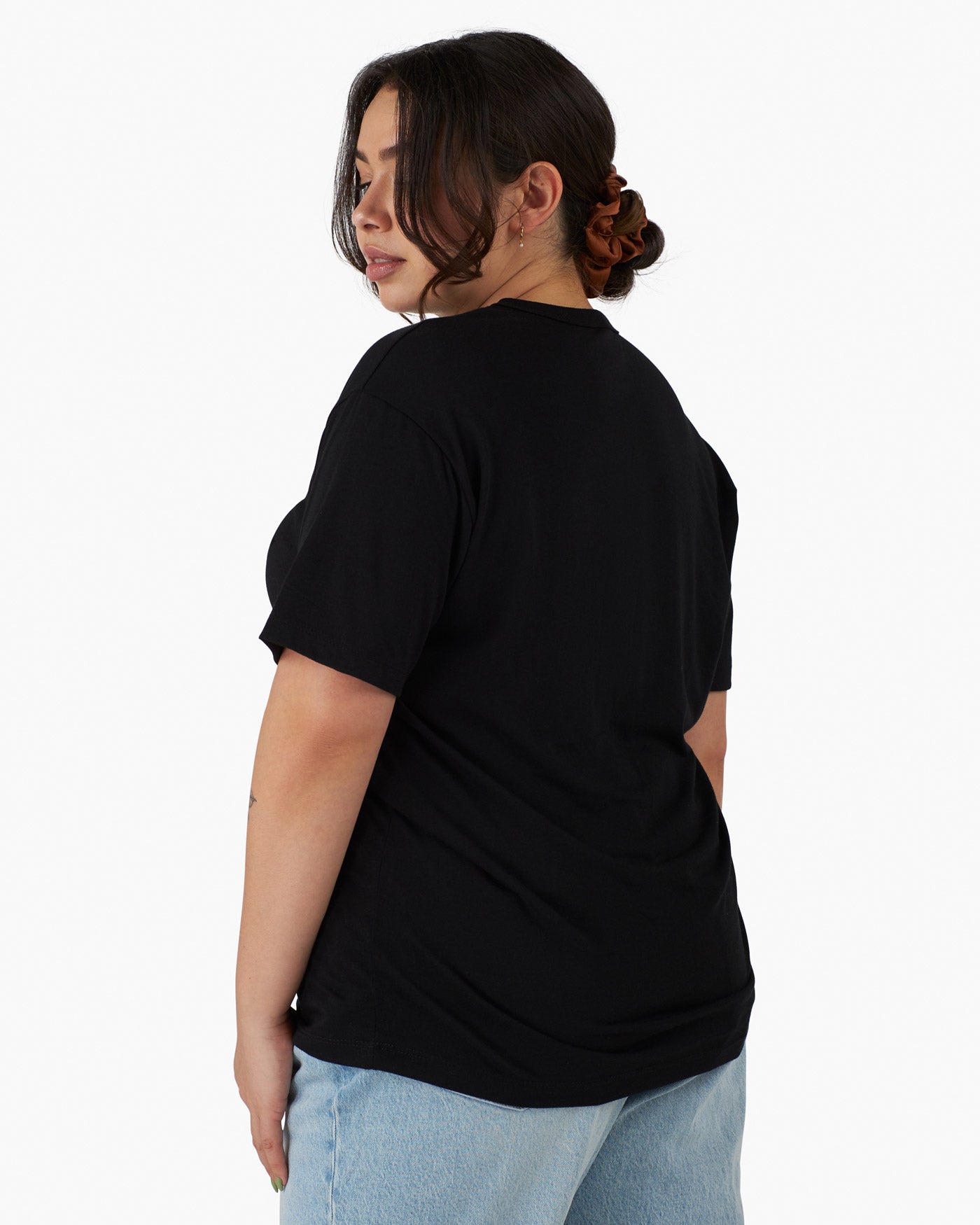 Selena is 5'6", 39" bust, wearing a L
Description
Shipping & Returns
Forever cool and classic, this relaxed fit tee is a mainstay. Sustainably made from bamboo and exceptionally soft, featuring a crew neck and loose fitting short sleeves making it a timeless silhouette.
Details: Ring-spun fabric with loose short sleeves. Pre-shrunk.
Fit: Gender neutral sizing in a classic fit.
Material: EcoBamboo™ fabric (70% bamboo, 30% organic cotton).
Origin: Made in a family-owned factory in Toronto, Canada.
Care: Machine wash cold, dry flat.
These tees are amazing! The fabric is super soft and breathable, making the it super comfortable. My new favourite tee!
- Mateusz P.
★ 4.9 out of 5 -&nbspSee reviews (28)
Material spotlight
Bamboo
One of the most renewable resources in the world, bamboo is a grass that naturally replenishes itself and releases about 35% more oxygen than trees. Bamboo reaches a mature height of 75 feet in just 45 days, using 33% less water than cotton and without use of pesticides.

It's good for both the planet, and for you. Bamboo garments are unbelievably soft, naturally breathable, moisture wicking, and anti-bacterial. They're even hypo-allergenic and UV resistant.
What's in our pricing?
It's a fair question. The answer is simple: treating people fairly.

Since we manufacture in Canada, costs to create our products are much higher than comparable brands. The largest difference is in labour. We provide our production staff a living wage, health benefits, and a safe and comfortable working environment. Other brands that manufacture overseas pay a fraction of those costs due to unethical labour laws.
Learn more