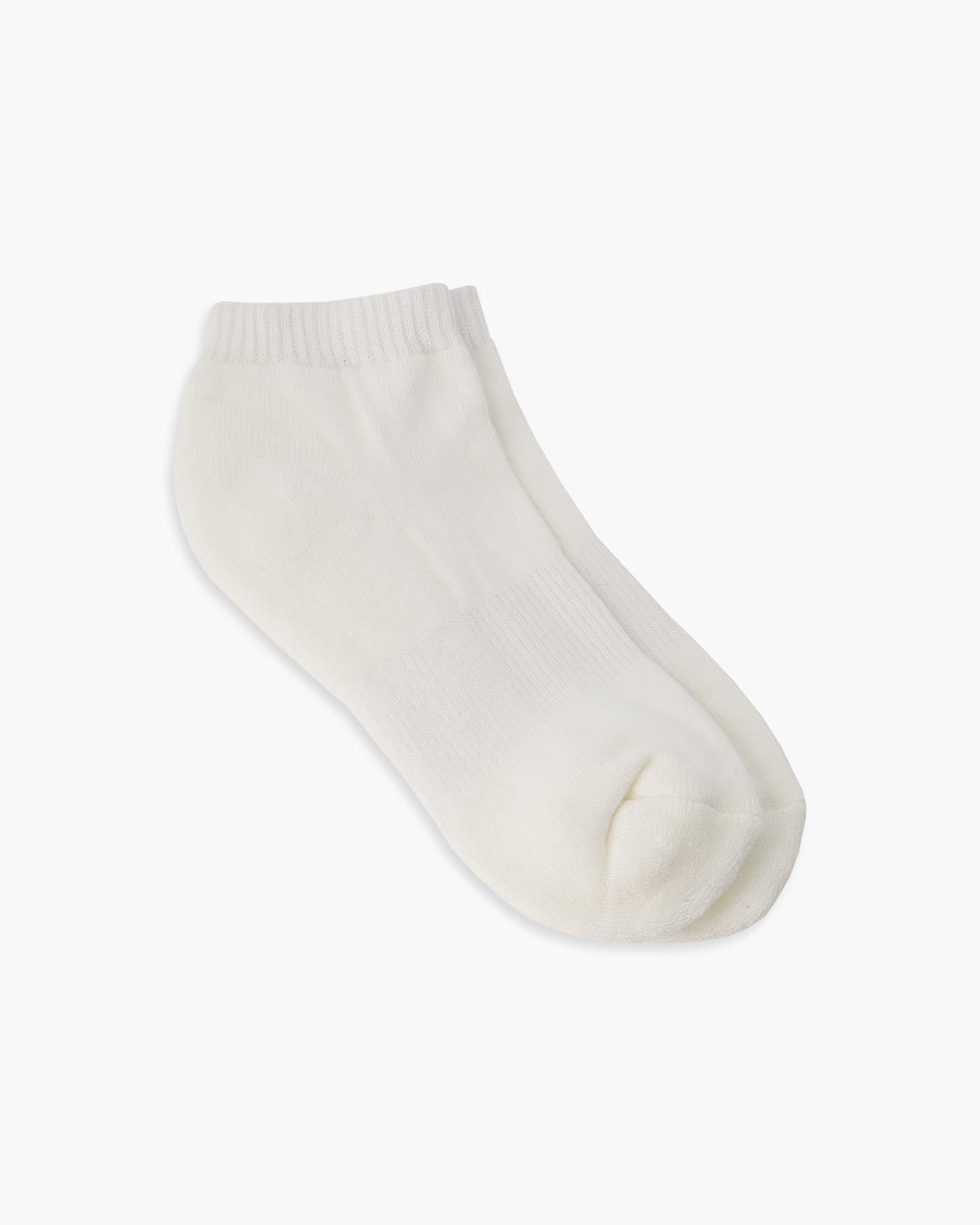 Bamboo Ankle Sock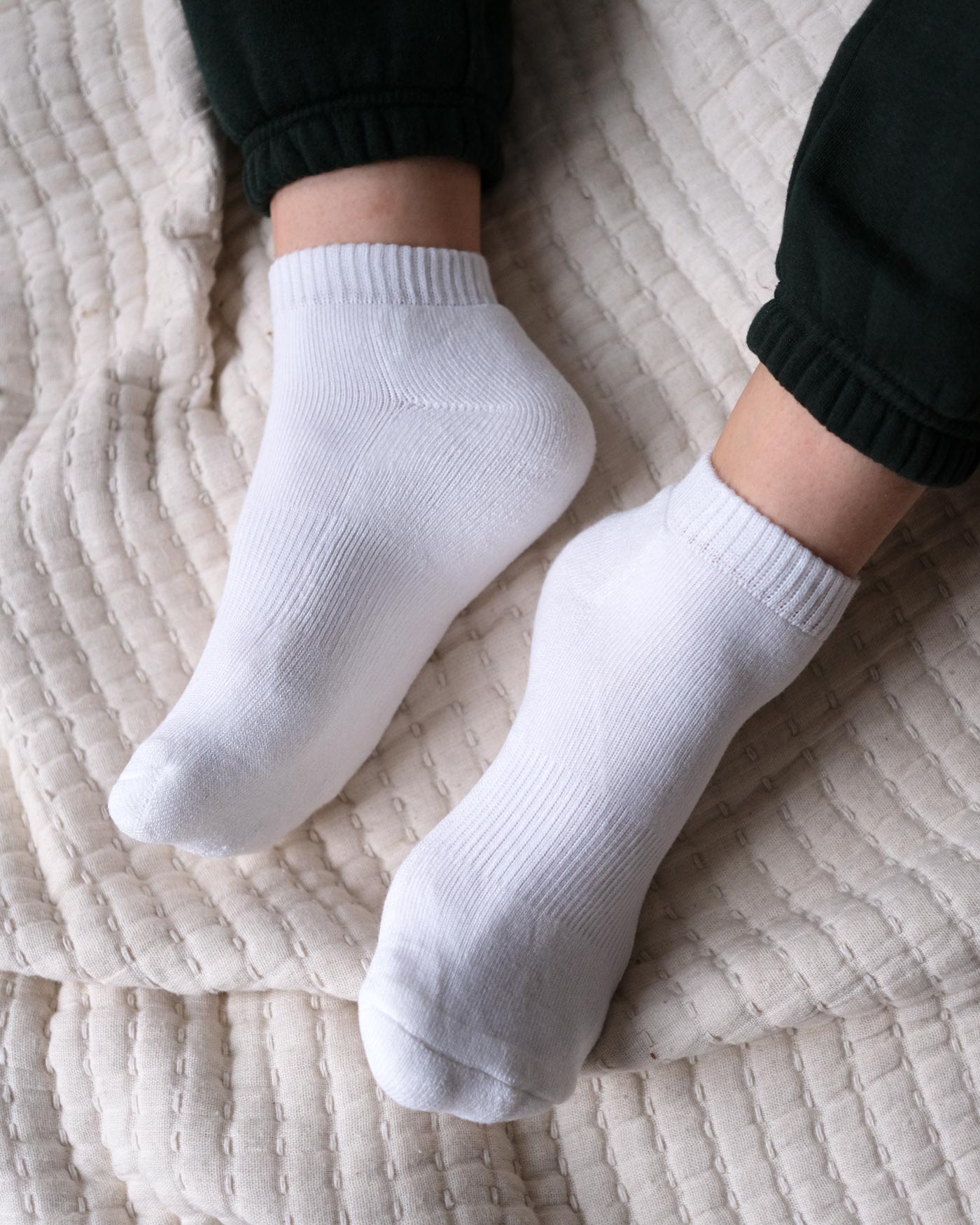 Bamboo Ankle Sock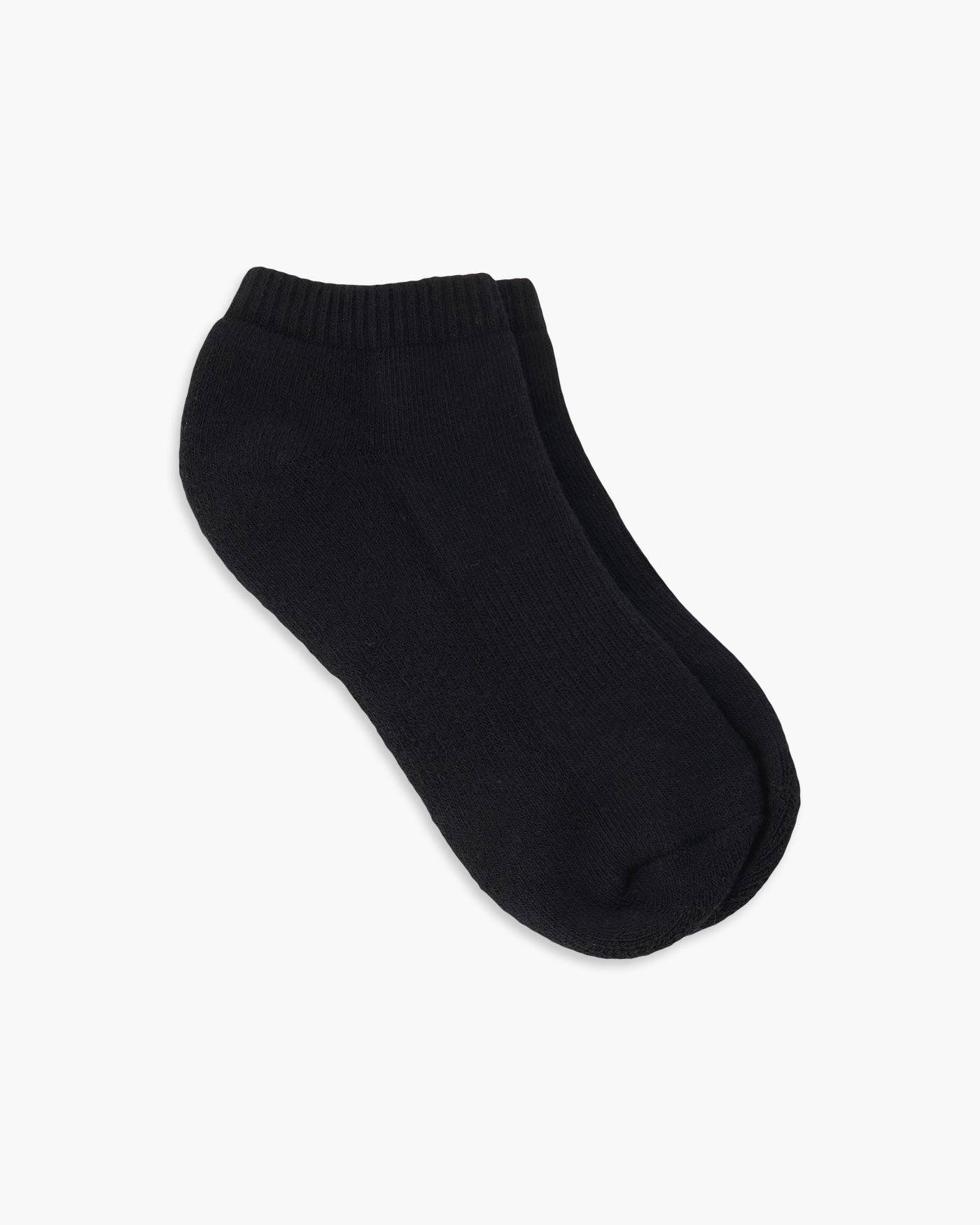 Bamboo Ankle Sock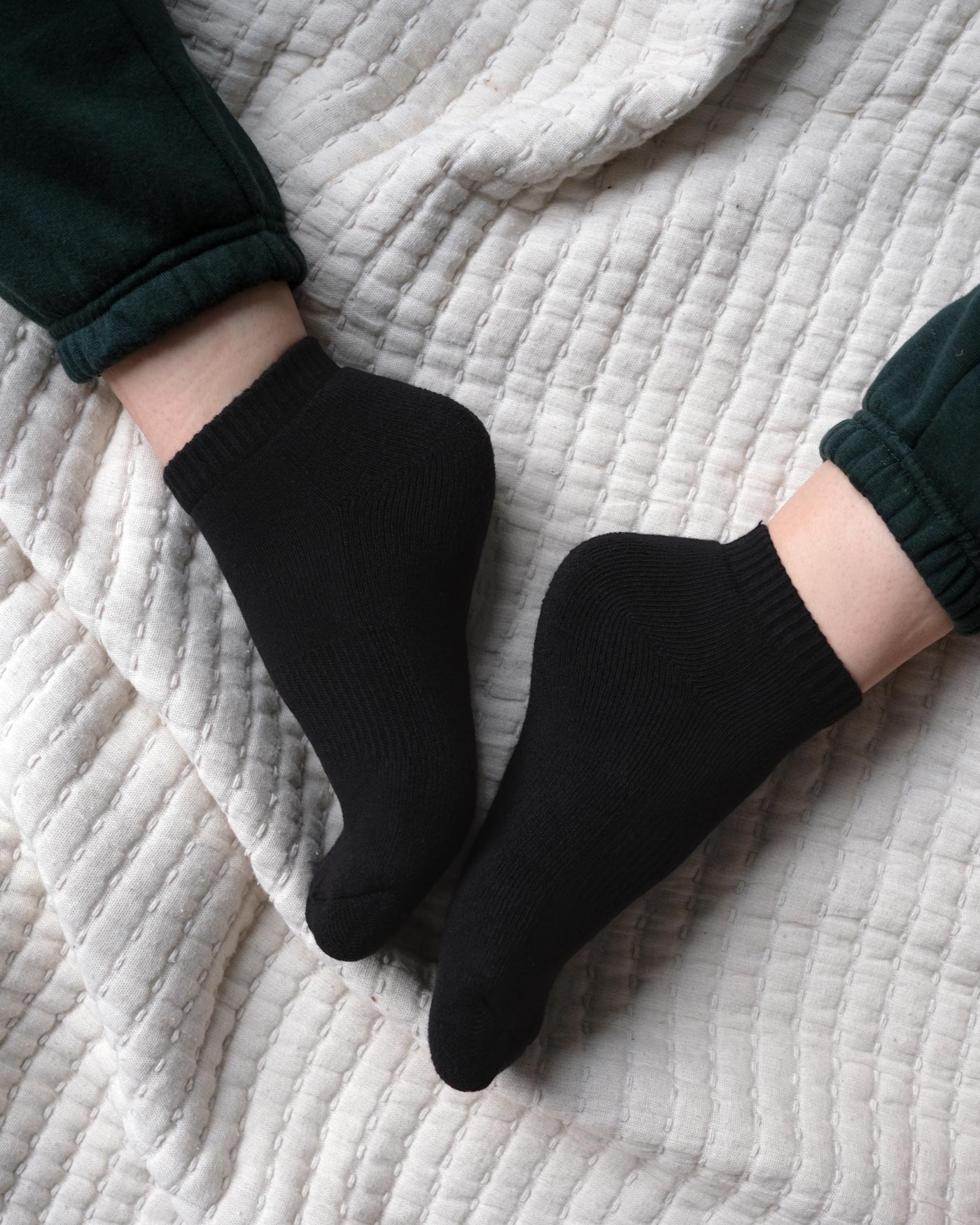 Bamboo Ankle Sock
Description
Shipping & Returns
Who knew you could have a favourite sock? Made of soft, durable bamboo, our Bamboo Ankle Sock features a low ankle cut, cushion sole, and a classic gender neutral fit. Not to mention bamboo is naturally moisture wicking - so your feet will stay nice and fresh.
Details: Cushion sole and seamless toe, low ankle cut, moisture wicking bamboo.
Fit: 
Medium: Men's 4–8 Shoe / Women's 5–9 Shoe
Large: Men's 8–12 Shoe / Women's 9–13 Shoe

Material: 80% rayon from bamboo, 17% nylon, 3% spandex.
Origin: Made in a family-owned factory in Toronto, Canada.
Care: Machine wash warm inside out, tumble dry low.
★ 5 out of 5 -&nbspSee review (1)
Material spotlight
Bamboo
One of the most renewable resources in the world, bamboo is a grass that naturally replenishes itself and releases about 35% more oxygen than trees. Bamboo reaches a mature height of 75 feet in just 45 days, using 33% less water than cotton and without use of pesticides.

It's good for both the planet, and for you. Bamboo garments are unbelievably soft, naturally breathable, moisture wicking, and anti-bacterial. They're even hypo-allergenic and UV resistant.
What's in our pricing?
It's a fair question. The answer is simple: treating people fairly.

Since we manufacture in Canada, costs to create our products are much higher than comparable brands. The largest difference is in labour. We provide our production staff a living wage, health benefits, and a safe and comfortable working environment. Other brands that manufacture overseas pay a fraction of those costs due to unethical labour laws.
Learn more